Communication Problems within Housing
Britannic have partnered with Housing Assosiations for over 2 decades and we have an in-depth understanding of the most difficult baricades and obstacles facing business communications in this sector. If any of the below sound familiar? We'll help you fix it.

Issue 1 - Repair and Maintenance
"We need a collaborative way of maintaining repair and housing stock...a strategy to ensure stock condition data is update regularly and on a continual, easy to access basis"
(Consider Linking to Solution on Page or Whitepaper)

Issue 2 - Cross Dept. Comms
"We need better communication between departments and visable and transparent record and information sharing, we need help digitising our workforce to boost productivity"

Issue 3 - Call Rerouting and Screening
"Issues of Call Rerouting not only wastes our agents time, but also our tenants, we want to make sure tenants get through to the correct department the first time"

Issue 4 - Tenant Rent Arrears
"A more sophisticated way of collecting rent but also making it easy for tenants to pay rent is a top priority, we waste time chasing via physical calls with lack of communications trail"
Digital Transformation as a Business Imperative
of companies believe that digital transformation is a competitive advantage
of revenue will be driven by digital business by 2020, which will increase efficiency and profit
of senior executives cite the lack of understand of technology as the number one barrier.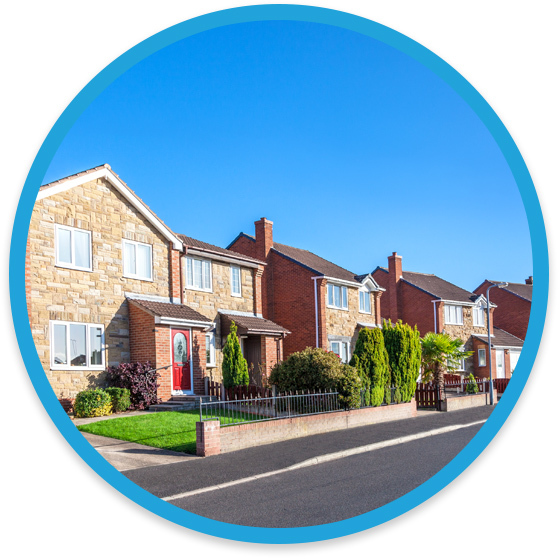 Agile Unfied Business Communication
Whether it's a network or infrastructure upgrade and maintenance or looking at integrated applications, software and AI and Voice tools, Britannic offer a future-proof approach to business communication technology, building collaborative and seamless work environments. 
The Benefits of Transformative Technology
Deliver better customer experience by helping customers find the answers they need, as effectively and painlessly as possible. 
Enable your agents to save time by using immersive collaborative tools, making their day to day easier. a decrease in admin means an increase in reaching out to potential customers.
Cloud based technology to enable your agents to work collaboratively, whether in the office or mobile.
Prioritise queries by using Chat and AI tools to qualify incoming communications.
Housing Association: A Testimonial
We decided to go with Britannic for our WAN and telephony, amongst other considerations, because we were confident that they could not only look after what we needed now, but are also the type of strategic partner we need for the future.  The first phase, the WAN deployment, is progressing well. The Project Manager has been excellent, keeping the project running smoothly, managing any difficulties and regularly communicating with us on progress.  Much of our own resources are focussed on keeping our business going so we have little spare capacity to manage this one – Britannic have made sure that they let us know what is required from our side at each stage. I am looking forward to next steps of our partnership with Britannic.
Phillip Jackson - Head of ICT & Business Systems - Advance Housing
Why Work with Britannic?
Official Procurement for Housing Supplier with over 20+ Years Experience
We work hand in hand with Procurement for Housing members and leading technology partners to audit, maintain and develop your communications. This means an improved customer service and experience for your community and tenants.
Tailored Solutions, Not One-Size-Fits All
We align communications solutions with your requirements, supported by agile roadmaps and 360 solutions from complementary partners.
Relationship and People Centric
Our most important partners are our customers. We work as an extensions to your in-house team - together we tackle communication challenges by bringing about measurable change in an honest and dedicated fashion.
We Are An Award Winning Telecoms Supplier
We are a multi-award winning value added reseller, system integrator and managed services provider with 30 years' experience and a comprehensive solutions portfolio that will rocket your business productivity and operational efficiences.
Are you ready to deliver a better tenant experience?
Talk to us. Let's review how your business could digitise everyday business processes, integrate communications systems and applications, and future-proof its network.