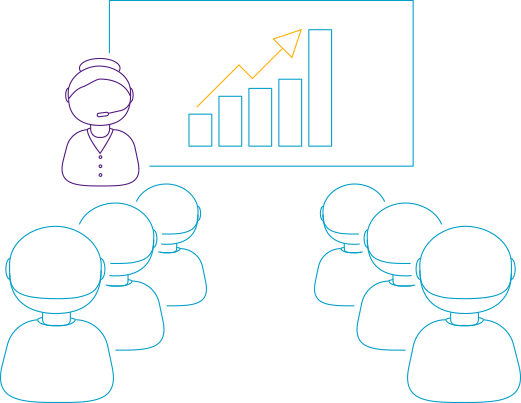 Overview
If you are looking to accelerate business growth and simplify employee and customer communications, join Britannic Technologies and Avaya for a comprehensive technology overview of Avaya IP Office on 22nd September.
The briefing will provide technology leaders with facts on IP Office features & functionalities, guidance on platform deployment in the cloud, ideas for system/application integration and change management tips.
Additionally, our experts will update you on IP Office Release 10.0, Avaya's powerful and easy-to-use UC&C solution for midsize businesses, as well as on IP Office contact center solutions for multi-channel customer communication.
Whether you are an existing Avaya user looking at how you can gain competitive edge with the latest version, or whether you are considering the merits of Avaya's unique combination of applications, software and services for the first time, this Britannic Briefing delivers a 360° view in one compact morning session.
"Britannic Briefing: Avaya IP Office" with Avaya will take place on Thursday, 22nd September at 9:30 at Avaya's London Office, 19th Floor, Tower 42, 25 Old Broad Street, London, EC2N 1HQ.
Product demonstrations and a networking lunch will round off the morning.
Location:
Avaya's London Office
19th Floor ,Tower 42
25 Old Broad Street
London
EC2N 1HQ
What's on?
Registration
Welcome and Introductions
"Why Is Now The Time To Upgrade Your Communications Platform?"
Avaya IP Office Briefing, UC Update & Demo
Coffee Break
"How To Make Migration A Success"
Avaya Contact Centre and Video Conferencing Update & Demo
Networking Lunch & Individual Consultations
Why attend
Explore IP Office in depth, including unified communications, omni-channel contact centre and video applications. Plus an exclusive chance to have your technical and commercial questions answered by experts from Avaya and managed services provider, Britannic Technologies.
What you'll learn
Avaya technology and product updates
Benefits of centralised, resilient telephony
Cloud deployment models and trends
Britannic's map to cloud migration
Business transformation through integrated UC environments
Latest cloud-based multi-channel contact centre solutions
Who should attend?
IT Directors and Managers
Operations Directors
Contact Centre Managers
Customer Service Directors
This event has passed
This event has now passed, keep an eye on our events page for the latest seminar news. Or send us a message for information about our products and services.