Business transformation doesn't come from comfort zones.
That's why our 14th annual Convergence Summit will inspire you to break out of yours and find fresh ideas, practical solutions and hands-on strategic advice that will help your business to innovate now.
A day of insights and fun, the Summit promises to be another energising event for UK technology and business leaders in search of better ways to work, serve and connect with the world!
The Summit was a brilliant networking opportunity and offered a great setting to meet and chat with peers from across different industries to exchange ideas.
Keynote Speaker
Anthony Tasgal
Lecturer, Author, Communications Strategist & Principal Advisor for CIO Connect Hong Kong
40 full-on minutes of examples, questions and ideas that will have you put your head over the parapet and discover how you can use behavioural economics to influence technology success!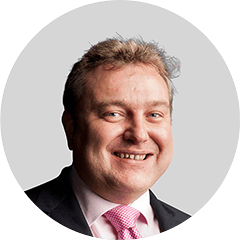 Jonathan Sharp
Sales & Marketing Director, Britannic Technologies
The communications visionary that helps you drive business innovation, integration and change into your business – without scaring off the stakeholders.
What's On?
Convergence Summit at AJ Bell features a series of thought-provoking and highly relevant business & technology presentations from specialist speakers and experts. It's your ticket to the latest thinking in communications (and) technology, delivered by the brightest minds in the industry!
Registration & Exhibition
Welcome Address
Keynote Presentation
Vendor Insights
Coffee & Exhibition
TechTalk Seminars
TechTalk Seminars
Lunch & Networking
Vendor Insights
1-2-1 Meetings & Tours
Location:
AJ Bell Stadium
1 Stadium Way
Barton-upon-Irwell
Salford
Greater Manchester
M30 7EY
It was a great honour to be involved in the Convergence Summit. Bringing together best in class unified communication providers and turning them into world-class solutions is what separates Britannic from the rest. That's why they continue to be a key strategic partner for Markerstudy Group.
Not sure yet?
No worries. Sign up below to keep up-to-date with the latest event info as it's released.