Business transformation doesn't come from comfort zones.
That's why our 14th annual Convergence Summit will inspire you to break out of yours and find fresh ideas, practical solutions and hands-on strategic advice that will help your business to innovate now.
A day of insights and fun, the Summit promises to be another energising event for UK technology and business leaders in search of better ways to work, serve and connect with the world!
I attend Convergence Summit year after year because it is the ideal opportunity to catch up with Britannic and its strategic partners. I always find the conference an incredibly useful resource to find out about the latest tech innovations and trends in the telecoms world.
Keynote Speaker
Anthony Tasgal
Lecturer, Author, Communications Strategist & Principal Advisor for CIO Connect Hong Kong
40 full-on minutes of examples, questions and ideas that will have you put your head over the parapet and discover how you can use behavioural economics to influence technology success!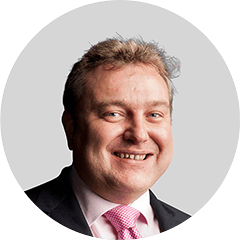 Jonathan Sharp
Sales & Marketing Director, Britannic Technologies
The communications visionary that helps you drive business innovation, integration and change into your business – without scaring off the stakeholders.
What's On?
Convergence Summit features a series of thought-provoking and highly relevant business & technology presentations, specialist TechTalks and hands-on demos. It's your ticket to the latest thinking in communications (and) technology, delivered by the brightest minds in the industry!
Registration & Exhibition
Welcome Address
Keynote Presentation
Vendor Insights
Coffee & Exhibition
TechTalk Seminars
Lunch & Networking
TechTalk Seminars
Vendor Insights
Britannic Technologies Insights
1-2-1 Meetings, Storytelling Workshop & Tours
Unlike other conferences that can be quite dry at times, this one was truly enjoyable. The Summit speakers and exhibitors were really engaging and presented plenty of useful ideas that I can actually take back to the office. Overall a great, productive day.
Not sure yet?
No worries. Sign up below to keep up-to-date with the latest event info as it's released.