Overview
In the spirit of the Summit's mission to share ideas on business transformation through communications technology, this year's conference connects UK technology and business transformation leaders with the brightest minds in the industry to talk trends, strategy and process innovation.
You will walk away with fresh ideas, better knowledge how to align technology with your business goals, and new contacts.
Business Transformation Starts Here
Learn how Unified Communications, Integrated Contact Centre Technology and Connectivity make the world go round.
Getting Here
There is plenty of free parking at Mercedes-Benz World, but there can be bottlenecks in the area.
Why not arrive early and use the time to grab a coffee and meet with exhibitors before the conference starts?
Your experience starts here.
At Mercedes Benz World, where an action-packed day will spark conversations and connections to help you formulate a clear road map for digital business transformation.
Discover what other thrills we have in store!
Watch our video
What's on?
Convergence Summit features a series of thought-provoking and highly relevant business & technology presentations, specialist tech talks and hands-on demos. At any of the TechTalks, pop in to win John Lewis vouchers worth up to £100 each!
Registration & Exhibition
Welcome Address
Keynote Presentation
Avaya Insights
Coffee, Exhibition & Performance Drive Briefing
TechTalks & Performance Drives
TechTalks & Performance Drives
Thrill Rides & Exhibition
Lunch & Networking
Mitel Insights
Britannic Technologies Insights
Coffee & Thrill Rides
TechTalks & Exhibition
Close
Why should I attend?
Now in its 13th year, this telecommunications conference and exhibition gives you unrivalled access to the people, technology and ideas that help transform your business. The Convergence Summit is supported by senior technology and business experts from Britannic's partner community.
Who should attend?
IT Directors & Senior IT Managers
Head of Digital Transformation
Head of Customer Experience
Marketing Directors & Sales Directors
Finance Directors
Where will Convergence Summit take place?
Convergence Summit will come to life at Mercedes-Benz World.
Mercedes-Benz World Brooklands Drive, Weybridge, KT13 0SL
Can't make it to Weybridge? Britannic's Manchester sister Summit will be held at Old Trafford Stadium, Manchester on 1st December 2016.
What time does it start and finish?
Date: 17 November 2016
Start: 8:30am; Conference kicks off at 10am
End: 4.30pm
How much does it cost to attend?
Convergence Summit 2016 is FREE to attend for qualifying professionals. Tickets are limited to three colleagues per company.
The Summit was a brilliant networking opportunity and offered a great setting to meet and chat with peers from across different industries to exchange ideas.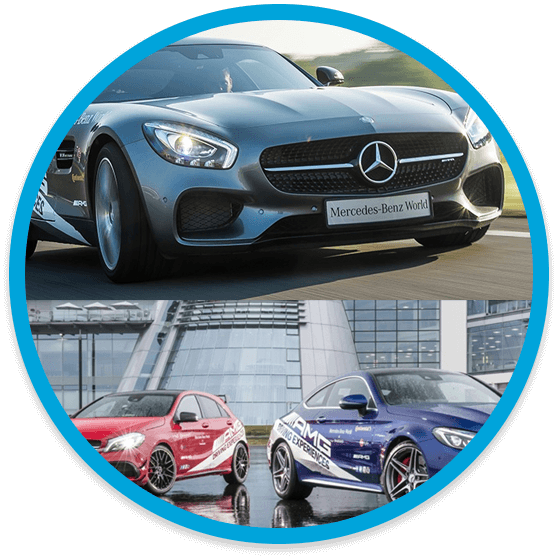 Win a Personal AMG Performance Drive!
We're giving away one AMG Driving Experience a week in the run-up to Convergence Summit! Simply book your Summit ticket today to be entered into the draw.
Instructed by a driving specialist, winners will get to experience every inch of the Mercedes Handling Circuits, Wet Straight, Dynamic Straight and Wet Skid Circle. Feel the sensational Mercedes-AMG driving performance & develop your driving skills!
The winner of the week is announced every Friday, 1pm right here! Don't forget to check back.
Last weeks winner is: Loreen H., Watford Community Housing! Congratulations!
Convergence Summit - Britannic Technologies
As an added bonus, all Convergence Summit guests are invited to join a Passenger Thrill Ride on the day, with a professional driver that will put you through your paces in a selection of factory fresh Mercedes Benz cars!
Join us on our most exciting ride this year!
I always find the speakers and content of the highest quality and relevance with the most interesting venues as a bonus.
Get updates whenever we add new event info!