Overview
In the spirit of the Summit's mission to share ideas on business transformation through communications technology, this year's conference connects UK technology and digital transformation leaders with the brightest minds in the industry to talk trends, strategy and process innovation .
You will walk away with fresh ideas, better knowledge how to align technology with your business goals, and new contacts.
Business Transformation Starts Here
Learn how Unified Communications, Integrated Contact Centre Technology and Connectivity make the world go round.
Getting Here
There are excellent road and public transport facilities, but there can be bottlenecks in the area.
Why not arrive early and use the time to grab a coffee and meet with exhibitors before the conference starts?
Watch Our Video
What's on?
Registration & Exhibition
Welcome Address
Keynote Presentation
Avaya Insights
Coffee & Exhibition
Wel Insights
Microsoft Insights
Britannic Technologies Insights
Lunch
Quick-Fire Vendor Update
Exhibition & Technology Demo
Old Trafford Stadium Tours
Coffee & Exhibition
Close
Why should I attend?
Now in its 13th year, this telecommunications conference and exhibition gives you unrivalled access to the people, technology and ideas that help transform your business. The Convergence Summit is supported by senior technology and business experts from Britannic's partner community.
Who should attend?
IT Directors & Senior IT Managers
Head of Digital Transformation
Head of Customer Experience
Marketing Directors & Sales Directors
Finance Directors
Where will Convergence Summit take place?
Convergence Summit 2016 will come to life at Old Trafford Stadium.
Sir Matt Busby Way, Manchester, M16 0RA
Can't make it to Manchester? The Convergence Summit will also be held at Mercedes-Benz World, Weybridge on 17th November 2016.
What time does it start and finish?
Date: 10 November 2016
Start: 9:00am
End: 4pm
How much does it cost to attend?
Convergence Summit 2016 is FREE to attend for qualifying professionals. Tickets are limited to three colleagues per company.
I attend Convergence Summit year after year because it is the ideal opportunity to catch up with Britannic and its strategic partners. I always find the conference an incredibly useful resource to find out about the latest tech innovations and trends in the telecoms world.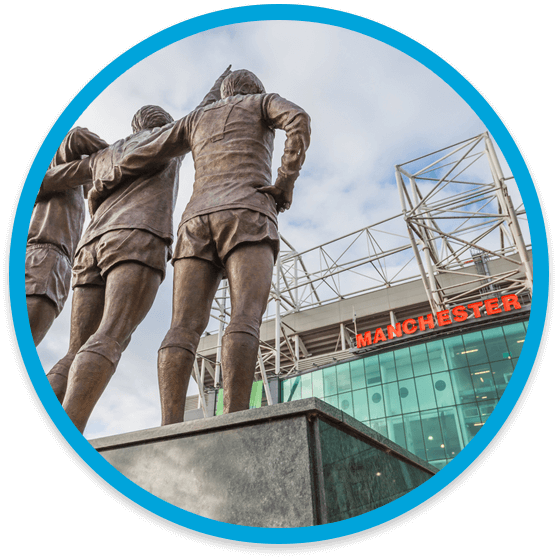 Success Is Made Behind The Scenes.
Feel how fast with a Mercedes Thrill Ride at Convergence Summit 2016!
Be inspired by the Manchester United story at the "Theatre of Dreams"
Manchester Convergence Summit - Britannic Technologies
We invite you to join us on the iconic Old Trafford Stadium Tour for a privileged view of the Sir Alex Ferguson Stand, the team dressing room and the players' tunnel, following in the footsteps of a team that's transformed football!
I always find the speakers and content of the highest quality and relevance with the most interesting venues as a bonus.
Get updates whenever we add new event info!