Discover smarter communication technology for your business teams and customer contact hub
Join our Technology Briefing on 5th July for the latest updates on integrated communications solutions from Mitel and Britannic!
Many organisations already provide UC tools to their teams and multi-channel communications in the contact centre. But all too often these applications and channels are managed in silos, creating islands of technology that stand in the way of a highly efficient operation. This seminar will bring you a 360◦ overview of Mitel's UC + contact centre technologies and explain how you can connect your employees on desktop, web and mobile, service customers faster and integrate business systems for ultimate operational efficiency.
As a special highlight, you'll meet Ami, a self-learning digital agent, and learn all about the use of Conversational AI for smarter, faster customer service in the contact centre!
Customer Service and Marketing Directors, Contact Centre Managers, Operations Directors and IT Directors will find the session equally useful. 
The day will begin with registration, tea/coffee at 9.30am. Presentations start at 10 am.
What's On?
Registration
Welcome
Meet Ami
Mitel Technology Update
Successful Technology Implementation Using Cloud and Flexible Commercial Models
Coffee Break
Boosting Sales with Conversational AI
Mitel Product Demonstrations
Lunch, Networking & 1-2-1 sessions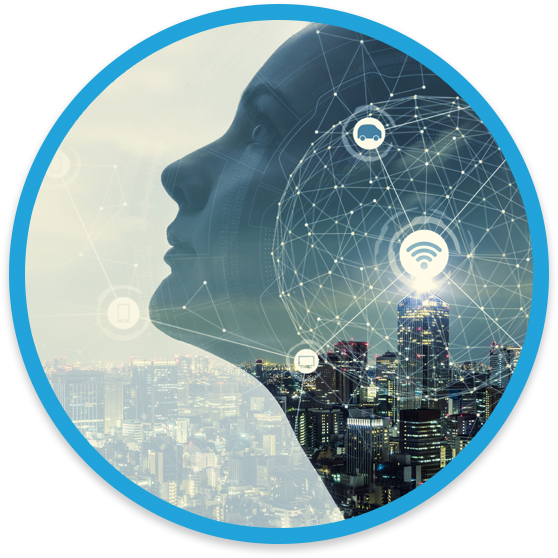 Meet Ami.
Your best agent yet. 
Ami is a Conversational AI that acts as a sales agent and customer service representative. She learns from having real conversations with customers. Once set up on your website, Ami will complement the service capabilities of your contact centre team. She handles customer enquiries fast and accurately, and with every customer interaction, she will grow smarter. Her aim is to not replace existing employees but to work alongside them, to streamline routine enquiries and free up human agents for complex customer cases.
Why attend?
This interactive morning session is a great opportunity to learn about Mitel's UC and contact centre solutions, including the MiVoice Business and MiContact Centre Business platforms; back office and front office integration; AI-driven customer service; and ICT deployment best-practice.
What you'll learn
How to connect your office-based and remote employees across desktop, mobile and web
How to deliver greater operational performance in the contact centre with systems integration, automated workflows and AI-driven customer service
Understand deployment + commercial models as well as markers for project success
Latest Mitel release updates + insights into the development road map
This event has now passed.
If you'd like to book a demo, however, or would like to meet us to discuss your requirements, drop us a line and we'll arrange!