Discover transformative ideas and understand the impact of new UC and Contact Centre technologies on your business.
Whether you're looking to upgrade your current communications platform, or thinking about a brand new one, this event will bring you bang up to date with the latest thinking from Mitel, Avaya and Britannic!
Unified communications and collaboration tools join together front and back offices and cloud contact centre technology is moving at a pace, with multi-channel and multi-media communications becoming the new normal. Our Technology Briefing is the ideal opportunity for IT and Customer Service Leaders to explore how Britannic's system integration skills, innovative solutions and transformative ideas can help their businesses change, and change faster, to gain a competitive edge. Our partners, Avaya and Mitel will also be on hand to explain solutions for midsize and large businesses and will answer all questions firsthand.
You'll get a 360° view of the latest communication platforms and applications and learn how you can
Connect your employees on desktop, web and mobile
Service customers faster and more personally
Identify the best products, solutions and services for your business
Integrate business systems for ultimate operational efficiency.
As a special highlight, you'll meet Ami, a self-learning digital agent, and get an introduction to the use of Conversational AI for smarter, faster customer service in the contact centre!
Why not bring along a colleague? Your Marketing Director or Operations Director may find the session equally useful.
What's on?
Registration
Welcome
Mitel Presentation - Hear about the latest developments in Cloud and Applications
Avaya Presentation - Hear about their latest Customer Experience findings
Introduction to Conversational AI
Coffee and Brunch
Britannic Technologies Presentation
Mitel Seminar Sessions with Demos and Technology Updates - Contact Centre, UC and Apps
Avaya Seminar Sessions with Demos and Technology Updates - Contact Centre, UC and Apps
Meet Ami - the Conversational AI that's boosting sales and customer service
Lunch, Networking and Individual Consultations
End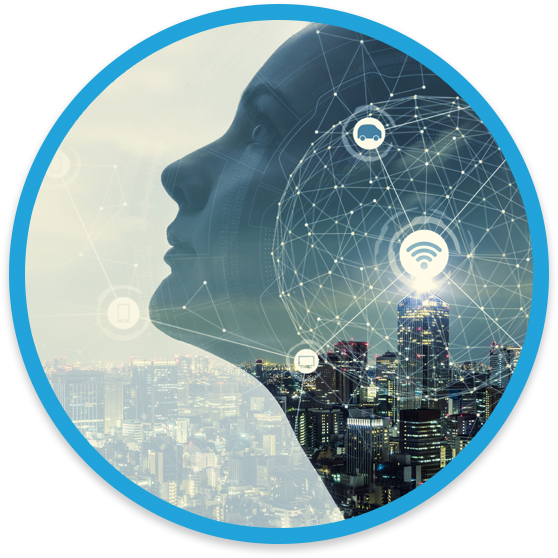 Your best agent yet. 
Ami is a Conversational AI that acts as a sales agent and customer service representative. She learns from having real conversations with customers. Once set up on your website, Ami will complement the service capabilities of your contact centre team. She handles customer enquiries fast and accurately, and with every customer interaction, she will grow smarter. Her aim is to not replace existing employees but to work alongside them, to streamline routine enquiries and free up human agents for complex customer cases.
 Ami works
Understandably, with new technology come hang-ups, fears, intrigue or questions. On the day, we'll introduce you to the concept of Conversational AI and show you how you could make your customer operations more intelligent within a fortnight. We invite you to discover how Ami can work for you!