BT Retail Price Rise: What You Can Do
With BT Retail set to raise their prices again, what is the impact on your business and what can you do about it?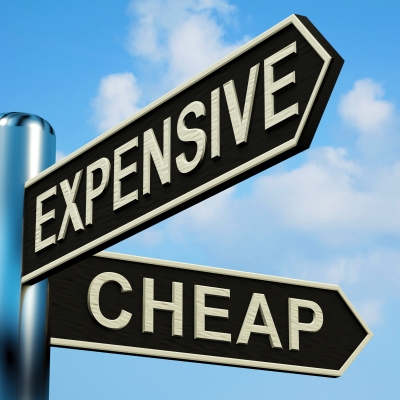 About 20 years ago, BT got broken up into divisions to help provide competition in the market, delivering savings and choice to you, the customer.
Right now, BT Retail are set to raise their prices again – twice this year. This time it's a 5.5% increase, and no doubt this could have some serious impact on your bottom line. We found some information on the telecom-tariff website to testify to this change.
If you are buying your lines from BT Retail right now no doubt you are wondering why the prices are rising and what the options are?
Why are BT Retail prices rising?
To be honest, the reason why is unclear. The trend in the industry is downwards as new technologies and increased competition force prices lower and lower.
Best bets are to do with future changes in the networks, for instance OfCom awarded BT a 4G spectrum a couple of years ago (via Niche Spectrum Ventures, a subsidiary), so no doubt a mobile offering is on the cards at some point very soon.
But this is speculation at best.
So what can you do about it?
This is where you are in luck.
There are so many options out there now, all offering excellent services and choices that you shouldn't need to feel trapped into these price rises.
Not only that, but the actual change itself is pretty hassle free too. You should just need to provide the supplier with the numbers and geographic location and they will do the rest.
Just like when you switch gas and electric supplier, there is no physical change needed, no lengthy transition process or digging up the streets, just a name change on the top of the bill.
What should you look for?
When you're a small business, handling moves adds and changes (MACs) is no big deal as it doesn't happen very often, but when you get to a critical mass of about 50-100 users or more it starts to consume much more time. It's at this point that you need to make sure you are getting more from your provider than just good value calls.
With so many suppliers out there it can be a touch over whelming but here are a few key suggestions of what to look for:
Commitment to Low Prices – check through the company history and use google to find any recent news on the company relating to prices. If you can't find any news then treat that as a good sign.
Customer Satisfaction – I have spoken about this before in our Managed Service Provider blog post series but it always rings true – happy customers are a good indication of a company's capabilities and its service levels
Account Management – Look for an organisation that values customers, manages them professionally and treats you as an individual. If the company is faceless to you, then no doubt you are faceless to them as well. We allocate and assign a dedicated account manager and project team to your business, answer the phone by name and treat all our customers as individuals.
Work With You – Do they take the time to understand your needs and create something that is right for you, or do they sell you off the shelf items and move on to the next sale? This decision isn't just a short term decision, ultimately you want to make this decision and be happy for a while, so make sure you pick someone that can provide you something that is aligned to your business strategy.
If you have any further questions or want to speak to someone about this, either for advice or otherwise, please don't hesitate to get in contact with us.