Home and Mobility Working Explosion
Mobility and Unified Communications will be key to the UK`s Home Working Explosion.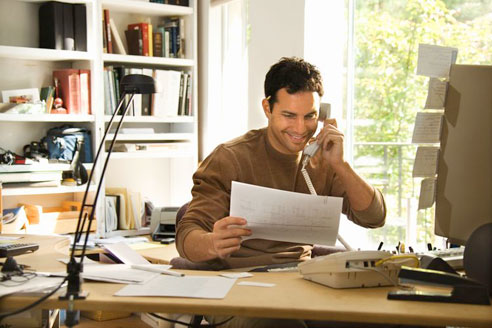 Why UC and Mobility are Critical
Recent figures from the Office of National Statistics have revealed that working from home is on the rise in the UK, in a very big way.
More than 10% of the UK workforce now spends some or all of its time working from home. That's about three million people, and this number is predicted to rise exponentially over the coming years.
The UK national press has focused on how this trend is broken down into regions, the positive impact on travel and hours of free time and how it is all being enabled by the roll out of new networks of superfast broadband.
All of this is true, but faster broadband in itself is not enough to enable effective remote working. The right technology utilising these new super fast connections is also crucial. Unified communications and mobile enabled technologies are already a large part of what is driving this trend, allowing people to work together collaboratively from disparate locations.
As the UK workforce increasingly sees work as an activity, and not a location, organisations will need to implement these kind of technologies. Businesses will no longer be static physical locations, but will take advantage of the cloud to not only enable employees to be as productive as they might be in the office, but to be more productive.
This is in part due to the technology allowing employees to work in the way that they want. By being flexible and easy to use, unified communications platforms make it even easier to get on with their work from the location and on the device that they choose.
It's no coincidence that the Daily Mail in its coverage of the story focused in on the predicted additional 60 million hours of leisure time by 2024; happier employees are better employees. By empowering their staff to work from where they wish to work, businesses can expect to see more productivity from more engaged staff.
What do you think about the rise of mobile? How are you tackling it inside your business?
 by Duncan Miller, Director Digital Marketing and Communications, Mitel