Round-up: Summer Seminar Series
Our Seminar Summer Series has just concluded and we're delighted to tell you that it went down a treat, in particular our "Universal Agent" sessions! Read on to get a glimpse of the most hotly discussed issues during this latest series.
First off, Morris from the Customer Experience Foundation, Alex of Bizvu Social and myself really enjoyed sharing our knowledge, views and ideas on technology-enabled business growth and customer experience (CX) boosters with you, and I hope that you, too, got a good buzz out of the thinking and conversations that we kick-started during the events. Don't be shy and share your feedback and further questions below in the comment box if there is anything that's been going through your mind since! In fact, I would urge you to let me know which aspects you would have loved to discuss further or if there are any other topics that you feel we should cover during our future seminars.
Hot Topics
Two things that spurred discussion were the questions of WHERE to start assessing a business's current customer experience performance as well as WHY to integrate social media channels in the contact centre. By now many of us recognise that both customer experience design and social customer service are issues far beyond a fad but rather deserve a place in our overall business strategies.
One other question that was hotly discussed throughout the summer series focused on HOW best to develop the universal agent: "With which tools do we need to equip our customer service agents so they can deliver a top notch customer experience?"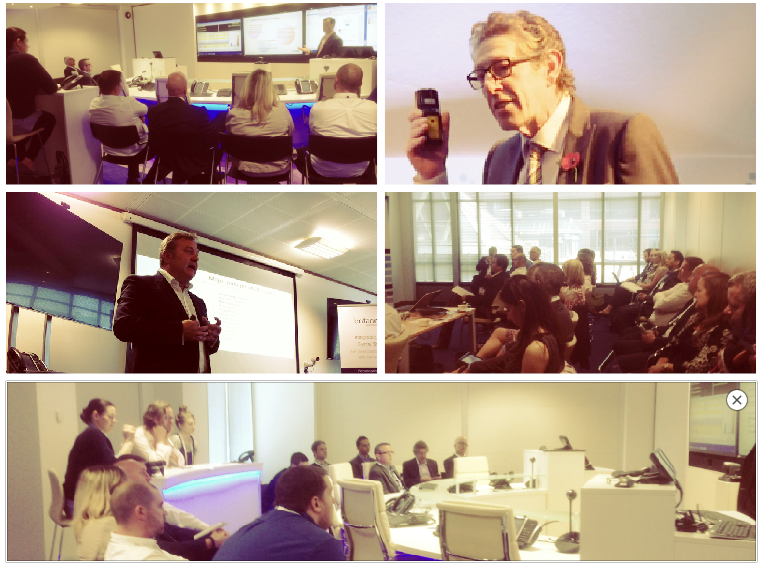 Essentially, it comes down to contact centre technology and training.
1. Intelligence & Integration Tools
Delivering first-class service is not only down to your frontline staff. It starts in the back office and with the right technology that will help agents to do their best possible job, crucially "intelligence tools" as well as applications that will enable them to communicate with your customers in the same channels and on the same type of devices that they are using.
Computer Telephony Integration (CTI) is a useful way of gluing together your CRM and database applications with your telephone system, which delivers intelligent call routing capability, outbound click-to-dial, inbound screen popping, automatic call history logging and web services integration to name but a few. That really helps to direct calls towards the best-skilled agents for each request, gives agents the opportunity to view customer data and histories in a flash and, based on such data, create seamless, personalised interactions for each customer in any communication channel. Multimedia contact centre software delivers all the functionality via one easy-to-use interface. Now, that is a good starting point for making agents omnipresent and adding value for your customers.
2. Training
Reporting, coaching and mentoring are also vital tools in developing the universal agent. With call recording, history logging and reporting built into the contact centre solution you have effective training tools at your fingertips. It is worth taking advantage of them to build agents' confidence across a number of channels or to train them up as, say, web chat specialists or social service experts. You won't be surprised if I tell you that the "old hands" will need a level of social media training and younger customer service staff possibly fine tuning of their telephone manner - especially if you're looking to achieve team-wide technology adoption! Agents that use contact centre technology with ease can really provide a swift and pleasant experience to customers regardless of the touchpoint.
Autumn Seminar Series
If you missed out on our summer seminars, keep an eye out for our autumn series, which will hopefully give even more of you the CX bug, provide deep insight and inspire enthusiasm for technology that supports delightful customer experience. I haven't finalised the agenda yet but in case you have any questions about CX technology in advance or would like to flag your interest to attend our next event (Remember our seminars are interactive knowledge-sharing sessions with limited seats!), please send me an email or call Caroline here at Britannic on 01483 242 526, who will secure you a spot. As always, exact details will be published on our website closer to the date.
Pssst…think September/ October time!