The Britannic Round-Up: Autumn 2017
This article was last updated on 11th December 2017.
The latest news, previews and digests from the Britannic community this quarter!
If you enjoy the read and would like to receive more news and key updates like these, subscribe to Britannic Updates on the right and look forward to the next edition landing in your inbox in February.
Read on to find out what's worth paying attention to right now!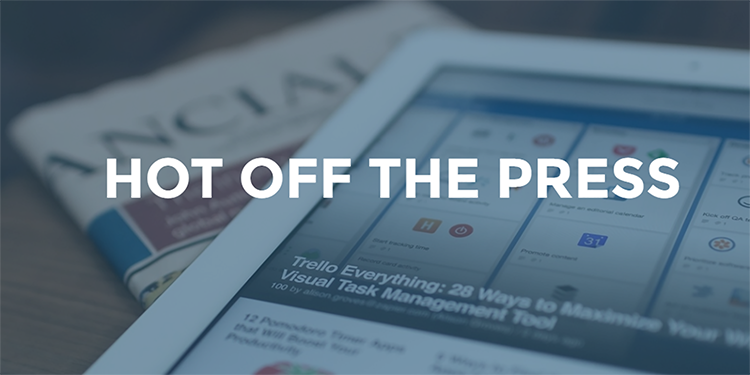 Avaya Exits Chapter 11
Jim Chirico, Avaya 's new CEO, has the first success to his name: The vendor's emergence from a year-long Chapter 11 process that is now confirmed to conclude before the end of 2017.
While Jim already shared his plans for Avaya at Gitex Tech Week in October, this latest good news announcement is just the confidence boost many customers had been waiting for. With a strengthened balance sheet and new leadership team on board, investment in R&D, emerging technologies, its workforce, services capability and M&A are top of Avaya's list to continue pushing innovation and equip Avaya customers with the tech and expertise to compete in the digital economy.
Catch up with Jim Chirico's plans for Avaya
Mitel Makes the Cut
For the 4th year in a row, Mitel has been named a leader in Gartner's Magic Quadrant for Unified Communications.
As demand for flexible and cost-effective solutions increases, Mitel is drawing from its deep experience to ensure customers can easily migrate to the cloud. Mitel's MiCollab and MiTeam offer a full suite of collaboration applications available across deployment models and provide a consistent user experience from any device. Additionally, Mitel is investing in its application integration strategy to fuel the development of vertical-specific productivity apps.
Read Gartner's companion report, "Critical Capabilities for Unified Communications 2017"
Reading Between The Lines 
Microsoft watcher Mary Jo Foley takes a look at the developments that nearly went unnoticed.
For all that's been happening in the Microsoft space this year, @maryjofoley, editor of ZDNet's All About Microsoft blog, has looked at all the highlights that fell under the radar in 2017. From Microsoft's 'growth mindset' to hyper-bundling, here are the five that quietly stood out.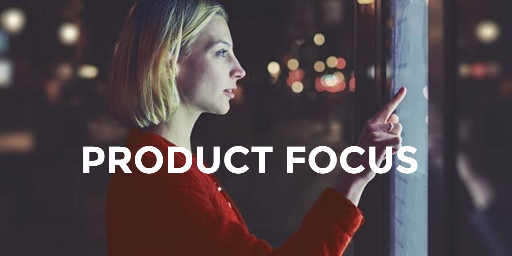 Product Preview
MiContact Center Business Release 9.0
To ensure the highest level of product quality, performance and feature coverage possible, Release 9.0 has been split into two separate releases (9.0 and 9.1) that are now targeting revised General Availability dates in Q1/Q2 2018.
MiContact Center Business Release 9.0 is designed for the MiVoice Business Platform only and delivers improved omnichannel features, an extended REST API toolkit, open media routing and reporting as well as Web Ignite enhancements.
MiContact Center Business Release 9.1, in contrast, is designed for the MiVoice Office 400, MiVoice 5000 and Skype for Business platforms and is set to become available in the spring of 2018. The release will deliver all of the capabilities of R 9.0. Additionally, it closes the gap on legacy Mitel 400 and 5000 call centre solutions. Skype for Business support has moved to a standardised MiCC Business stream to ensure continued support for legacy customers while delivering release-over-release innovation with the mainline MiCC Business product.
To hear more about MiCC Business Release 9, join us at our next Technology Briefing with Mitel on 8th February 2018! Book your seat.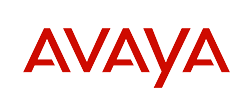 Product Preview
Avaya IP Office Release 11
At the end of Q1 2018, we can expect Avaya IP Office R.11 to launch. The new release follows on from Avaya's continued investment in flexible deployment, simplified installation, easier management and integration with customers' business applications.
The highlight in this release should be the rollout of Avaya EquinoxTM Select, a mobile-first UC app that, so far, has only been available on the Avaya Aura platform. It combines Aura's scalable audio conferencing, rich web collaboration and switched video with the strengths of the Avaya Scopia video solution (video processing/ transcoding, standards-based video room system integration and remote access capabilities for desktop and mobile). It could well be a game-changer for IP Office users.  Additionally, IPO R.11 comes with an improved Cloud Operations Manager, integrated Contact Reporter enhancements, WebRTC improvements and new subscription/OPEX models amongst other updates. 
To hear more about IPO Release 11, join us at our next Technology Briefing with Avaya on 22nd February 2018! Book your seat.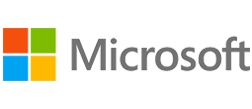 Microsoft Continues Commitment to Skype for Business
You've probably heard: Microsoft Teams will start to absorb the Skype for Business Online product over the next few years. The two already share some significant UC features. Now, you can jump on Teams or you can peer at alternative UC vendors if cloud UC fits your strategic bill. But if you prefer to stick with the on-prem server or you're not quite ready to migrate, you'll be pleased to hear that Microsoft will continue to support Skype for            Business Online for the foreseeable future and even launch a new SfB server next year as it intends to keep the commercial on-premises edition going.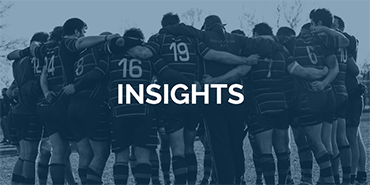 The UK Contact Centre Decision-Makers' Guide (2017/18 – 15th edition)
How do the best contact centres match service interactions to customer needs and expectations?
ContactBabel's all new UK Contact Centre Decision-Makers' Guide 2017/18 is the definitive source of insight into the performance, operations, technology and management of UK contact centre operations. It provides in-depth analysis and discusses the industry's seven major pain points:
Improving Quality and Performance
Maximising Efficiency and Optimisation
Digital, Cloud and the Customer of the Future
Outbound, Call Blending and Proactive Customer Service
The Customer Experience
HR Management
Strategic Direction
To get a taste of the report, read this exclusive excerpt on Customer Personalisation [Chapter 5]. The full report is available for download on contactbabel.com.
White Paper: Work 3.0
The Next Generation Model For Smarter Business
Mitel's White Paper on tomorrow's workplace brings together fresh research revealing the demands and requirements of today's workforce, opinion from leaders in technology and innovation, alongside insights from analysts and experts in workplace psychology and modern architecture. The paper highlights how the interplay between technology, location, culture and business is transforming where, when and how we work. #RealTimeComms
Podcast: .future
Catch up with Microsoft's the .future podcast on the Transform blog, where IT Analyst–turned–documentary-filmmaker, Ram Devineni, Journalist @cristinatquinn and other experts imagine the office of the future in the space of 20 minutes.
How Do You Do Digital?
"If an organisation implements a digital transformation plan without a strategic plan, does it have an impact?"
You probably know the answer. In Laura Bassett's blog post "In Digital Transformation, Initial Business Discovery is Key" you will read how to get off the right foot when building your digital business case.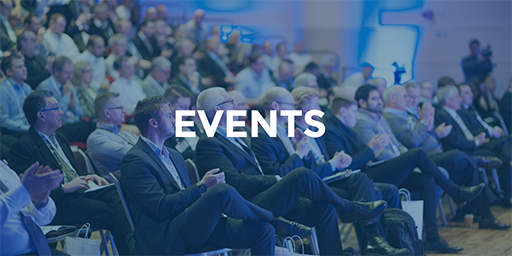 Where To Meet Britannic In 2018
Our series of communications technology updates returns to London on 8th February 2018! You're invited to join these sessions to get the latest product updates first, watch hands-on tech demos and learn how to achieve digital excellence with your existing UC and contact centre platforms. Additionally, you will find us at a number of exhibitions throughout the year. 
Seminar Dates: Mitel, 8th February/ Avaya, 22nd February/ Microsoft, 1st March (TBC). Head to our event page to secure your seat! #BTLTechTalk
Avaya ENGAGE
Fancy yourself a trip to New Orleans? Avaya invites Business Leaders, Decision-Makers, CxOs, IT Managers and Developers to join Avaya ENGAGE 2018, a 4-day comms tech extravaganza hosted by Avaya and the International Avaya User Group.
Avaya ENGAGE, 28 - 31 January, New Orleans Ernest N. Morial Convention Center, New Orleans. #AvayaEngage2018
Mitel User Group Virtual Event #OnDemand
If you missed this highly interactive, 3D virtual day featuring live video-streaming keynotes, on-demand breakout sessions with speaker Q&A and interactive booths within the trade show floor, despair not: You can still register and watch back all the good stuff in your own time! This Mitel User Group Community event is open to Mitel, ShoreTel and Toshiba customers. #MUGVE2017
Convergence Summit Encore
This year's conference was a fantastic success with IT Directors, Customer Service Leaders and Senior Business Executives exploring ICT innovations and strategies in one supercharged day. Mobile business communications, customer experience and service automation vs. personalisation were at the heart of the conversations that inspired fresh ideas for Convergence Summit delegates.
If you don't want to miss out on the thinking and technology tips that we shared with your colleagues, why not keep an eye out for our Convergence Summit encore? We'll make exclusive insights from the day available on our website before and after Christmas!
Would you like to receive more news and key updates like these? Subscribe to Britannic Updates on the right. You can also follow us on Twitter @BritannicTech or on LinkedIn for daily news, technology updates and business transformation tips!