The Britannic Round-Up: Summer 2017
Everything that's new, noteworthy and talked about in the Britannic community this quarter!  
If you enjoy the read and would like to receive more news and key updates like these, subscribe to Britannic updates on the right and look forward to the next edition landing in your inbox in October.
Read on to find out what's worth paying attention to this summer!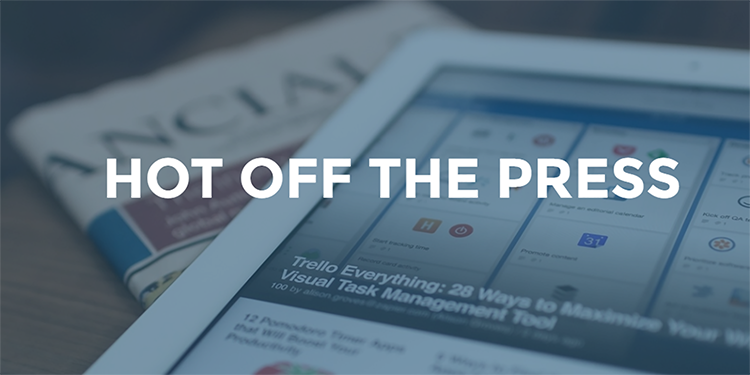 Kicking UC-aaS
Mitel to become #2 player
With its most recent acquisitions of Shoretel and Toshiba's UC business, Mitel expands its position in the UC-as-a-Service market as digital transformation drives the demand for cloud-based business communications systems and rapid innovation. The move is expected to catapult Mitel into 2nd position in that space and cements the vendor's UC leadership position further.
State of Affairs
Light at the end of the tunnel for Avaya with renewed focus on UC and CX technology
At our June seminar, Avaya was happy to report that its reorganisation was progressing. The Court had approved the sale of its Networking business to Extreme Networks. The transaction was closed on 17th July 2017. You can read more about it here. Avaya has since pushed forward with its debt restructuring and internal reorganisation to emerge stronger, healthier and dedicated to its customers' business success. In fact, Avaya is expected to exit Chapter 11 this autumn. A good indicator is the appointment of Jim Chirico as new CEO, effective from 1st October this year. In an exclusive interview with Comms Trader, Avaya UK's MD Ioan MacRae shares his perspective on the proceedings.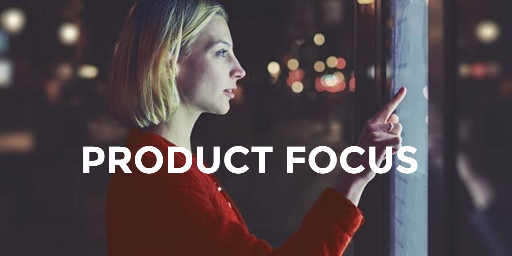 Technology Solutions for Hospitality
If you're in the hospitality and leisure industries, you'll be interested to know that our key partners, Mitel and Avaya, each have a whole portfolio of apps that were specially designed for hotels and hospitality businesses, reconciling the need for a unique guest experience with the call for operational efficiency across properties. Under the umbrella "
Under the umbrella "Connected Guests" and "Guest Experience is Everything" respectively, their suites offer 'mobile first' applications that integrate with your business systems and seamlessly connect your customers' smartphones to your property and guest services. We've pulled together a number of resources from both vendors that you might find worthwhile perusing if you need an idea or two how to ramp up your hotel operations.

Product Announcement
MiCollab Release 8.0
MiCollab R 8.0 launched in July and will bring your users better UX, more mobility and enhanced solution integration. It's a collaboration focused offer that works seamlessly with Microsoft Office. You'll be able to take advantage of this release if you run on MiVoice Business R7.2 or later. If you need an upgrade first, we can help you along, of course.
1) User Experience Enhancements
Search Optimisation with offboard LDAP lookup for incoming calls and enhanced progressive search
Enhanced clickable number handling on desktop and mobile
Long press/tap simplification for quick access to UC functions
Streamlined contact card layout with fast UC action functions
2) Simplified Collaboration
Web sharing across all browsers
Restyled web client for a cleaner interface
Moderator features available in audio, web and video web client
6900 conference integration with one-tap login removes need to use call in numbers and PIN codes
 3) Mobile User Experience
Improved call handling on iOS mobile devices with Apple Callkit support
Support for iOS11 push notifications such as incoming calls, missed calls, voice mail, chat and MiTeam meeting invites
4) Solution Integration
Improved integration with Microsoft Office: calendar sync, Outlook contact sync, click-to-call from contact cards
Improved audio, web and video plugin for Outlook
MiCollab integrates with InAttend 2.5 to provide access to employee presence and status details
Deployment will be easy thanks to flexible deployment options for next-generation clients. In fact, the new Basic client will become web-based!
To discuss your upgrade path to MiCollab R.8, simply get in touch with our team.
Product Preview
MiContact Center Business Release 9.0
The latest MiContact Center Business Release 9.0 is expected to break in Q3 this year. The MiCC-B suite has been beefed up to power slick mobile and web integrations for even better customer engagement.
Highlights in R.9 include
Highly available server applications for MiVoice Business users
Open media and REST API toolkit for infinite extensibility, including mobile app integrations/ web services mash-ups between Ignite Web client and 3rd party solutions/ IoT device routing/ new media types such as native messaging apps or WebRTC
Omnichannel routing for seamless multimedia navigation
Support for Skype for Business as a call manager using MiCC Business' open SIP solution
To find out more about the Mitel road map and MiCC-B R.9, why not join our next Mitel seminar on 14th September? Be sure to watch your inbox as your invitation will land as soon as registration opens in August!

Avaya Celebrates
UC product, Equinox is a sign of great things to come
Telecoms media house, @tmcnet has just named the vendor's new mobile-first UC app Avaya Equinox "Communications Solutions Product of the Year"! It's a small coup after the competitor-led prophecies of doom earlier this year as well as a proof point for Avaya's continued vision and deftness at building UC products that work. While Equinox is currently only available for the Aura platform, we're hoping for it to become available for the IP Office platform, too, in the future! You'll get any updates here first. 
Avaya Vantage
The radical new desk phone you never knew you needed 
Innovation doesn't mean reinventing the wheel. It can just mean developing a well-loved classic, as Avaya has done with Avaya Vantage, a customisable multi-touch device that combines the flexibility of a mobile with the reliability of a traditional desk phone. Could be the one to straddle all generations at your office.
Customer Engagement Cloud Solutions
Getting businesses ready for ongoing CX transformation and digital customer engagement
Avaya Customer Engagement Cloud Solutions is a comprehensive set of advanced capabilities and services to help businesses keep customers engaged, content and loyal. The suite comprises Avaya Oceana for omni-channel customer engagement and is built on Avaya Breeze, giving your business the flexibility required for adopting and integrating new digital technologies through a portfolio of hybrid, public, and private cloud offers plus developer tools.
This new offer will allow Avaya users to give digitally savvy consumers a complete digital communications experience, believes industry analyst Sheila @McGeeSmith.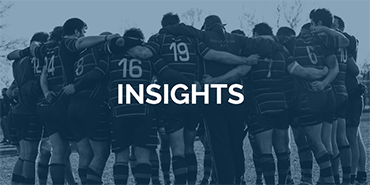 Complimentary CIO Playbook
Value beyond that phone on your desk
Mitel's new CIO Playbook explains why digital channels are key to seamless employee & customer communications and how to pick future-proof technology for your business.
Digitising Financial Services
5 ways to start, one way to succeed
Given how many consumers do not want to speak to their bank, let alone be contacted by a representative over the phone, there can only be one answer to better customer engagement in the finance sector: digitising, automating and VR-ing banking and financial services. Here are 5 ideas how to create a suitable banking experience.
For Sharing With Your CMO
The Modern Customer Podcast: Giving IT the marketing perspective and Marketing the right technology
CMO Morag Lucey talks to @Forbes about Marketing 3.0, how today's Marketing leaders can introduce technology - particularly AI - into their marketing strategies and which skills marketers will need to develop now. The weekly Modern Customer Podcast by CX expert and Forbes columnist, Blake Morgan is available for free on iTunes and on Blake's website, a treasure trove of bite-size information around CX, technology and marketing.
Enghouse Webinar
A contact centre solution for Skype for Business users
Kerri Hollis from Microsoft and Peter Housley, Head of Operations at Landmark Group, discuss how you can successfully deploy a contact centre on the Skype for Business platform.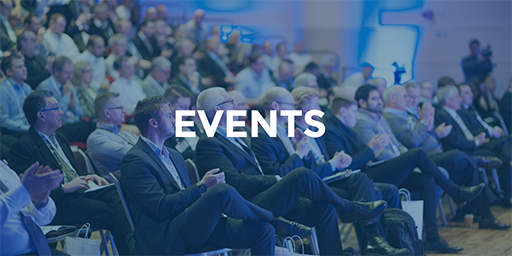 Join one of our free Technology Briefings with Mitel or Avaya this autumn! Designed with Senior IT and Customer Service leaders in mind, these compact morning sessions will be packed with product updates, demos and ideas how you can use UC and contact centre tools to drive efficiencies and engagement across the back office and your customer contact hub.
Autumn Events
14th September 2017, 9.30am – 1.30pm, Mitel City Offices, 155 Bishopsgate, Londo. Book now.
26th – 27th September, ExCeL London.  Meet us at Stand #3076 or pop into the seminar session with Jonathan Sharp and Richard Betts: "How To Harness The Power Of The Connected Guest".
5th October 2017, 9.30am – 1.30pm Tower 42, Old Broad Street, London. Book now.
UKCCF Networking Events
Here, we'll fill in Contact Centre Managers how real-time communications technology can turn your website into a live customer service channel. "WebRTC: Connecting Digital Platforms Into The Contact Centre". 15th September, London/ 28th September, Woking/ 12th October, Beds-Bucks (Location TBC.) Registration opens here mid-August. 
Would you like to receive more news and key updates like these? Subscribe to Britannic updates on the right. You can also follow us on Twitter @BritannicTech or on LinkedIn for daily news, technology updates and CIO tips!