The Britannic Round-Up: Winter 2017-18
Read our latest customer success stories, catch up with #BTLCS17 insights, learn about Avaya's and Mitel's newest Cloud, Contact Center and AI announcements, and discover Skype for Business video conferencing solutions!
If you enjoy the read and would like to receive more news and key updates like this straight in your inbox, sign up for Britannic Updates + Round-Ups. The next edition will land in your inbox in May!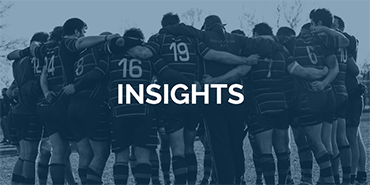 Customer Success Story
Sunspot Tours Lays Digital Foundation for Growth
With an Avaya IP platform, cost-effective SIP lines and PCI compliant over-the-phone payments in the contact centre, Britannic has laid the foundation for business growth for award-winning tour operator Sunspot Tours.
Customer Success Story
Menzies LLP Makes Unified Communications Count
Implementing a cloud-hosted Skype for Business platform, the Britannic team has helped top 20 accounting firm, Menzies LLP to unify business communications across its employees' preferred channels and devices.
#BTLCS17 Encore
Watch Convergence Summit 2017 on demand!
No matter if you were there and would love to relive the Summit or whether you couldn't make it on the day and have some catching up to do, here you'll find all the key insights from Convergence Summit 2017. Watch all the highlights on demand from your desk, sofa or on the train!
Don't forget to sign up early for our #BTLCS18 alerts, to hear about the next Summit first.
Boosting Business Productivity with Remote Working and Collaboration
Would you be surprised to hear that many of your employees could be spending more productive hours if only they didn't have to come into the office every day? Check out our blog to read why remote working could be the productivity boost your business has been waiting for.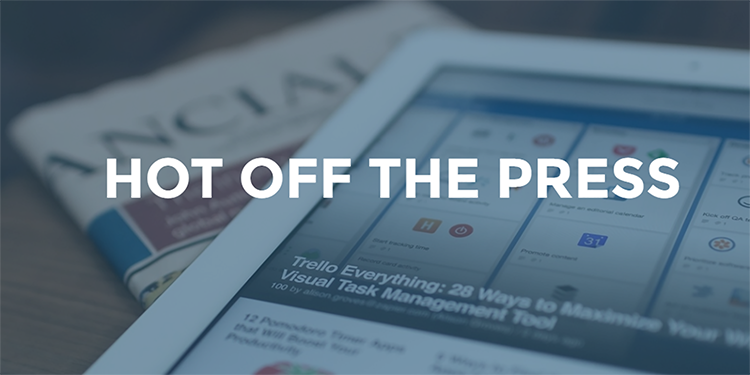 Key Takeaways from Avaya ENGAGE 2018
Let us tell you at once: At ENGAGE 2018, hosted by the vendor and its international user group (IAUG), Avaya revealed that it had its eyes firmly on the Cloud. To offer ultimate choice and flexibility to customers, every new Avaya product will be developed for the cloud first. This approach will allow customers to deliver mix-and-match UC, CX, AI and IoT applications fast, from one platform fit for continuous innovation.
For a quick recap of the most important ENGAGE announcements involving new UC/CX solutions and developments, follow the links below:
Avaya Announces UC Experience Everywhere with New Collaboration and Desktop Offerings
Avaya AVA™ Brings AI to Life for a Better Customer Experience
Avaya Acquires CCaaS Provider to Ramp Up Cloud Strategy and Offer Option for Customers Who Want to Move to the Cloud Slowly
Microsoft Teams
The Ultimate Collaboration Hub
Step by step, Microsoft is expanding "Teams" to become an all-encompassing workflow and collaboration platform, putting an end to people living in their Outlook inboxes. Further development announcements and where and how voice/real-time comms will be embedded are expected to break at Enterprise Connect 2018 in March.
Mitel Blog
How Will Machines Shape the Customer Experiences of Tomorrow?
Businesses have found an unlikely ally in machines: From tiny sensors to AI-driven contact centres, IT decision-makers almost universally see machine-based technologies as a major value-add in delivering personalised customer experiences. 
Customer Service Trend
Up Close and Personal
"Customers expect customer service to be slick and effortless without delay or errors, and for all the personal data consumers have become used to providing, they increasingly expect to receive a personalised service experience in return." Jonathan Sharp talks customer personalisation in Customer Experience Magazine.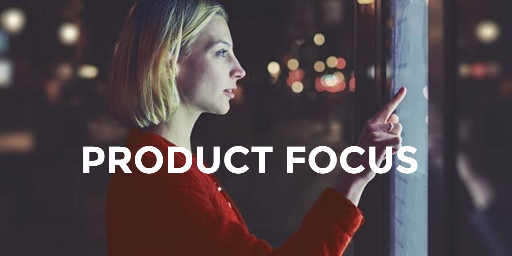 TechTalks On Demand
From Mitel's "Mobile-First Approach", Avaya's new Breeze & Oceana offerings through to contact centres for Skype, with our TechTalks you discover ICT innovations and hands-on solutions for business. You can watch back 5 of the most popular TechTalks from Convergence Summit 2017 on our website now.
CS1000 – Time to Say Goodbye
The Avaya/Nortel CS1000 (aka CS1K) has offered millions of users the features and reliability demanded of a communications solution. At the same time, market demands have moved forward and the CS1000 towards the end of its life.  If you haven't already moved to Avaya IP Office to give your business access to the latest UC and customer engagement capabilities, the time is right to make the change with Avaya's CS1000 upgrade programme, Loyalty2gether. If you need a hand with your platform migration, our team has got your back from planning and deployment through to maintenance. Feel free to give us a shout when you're ready to make your move.
MiContact Center Business Release 9.0
MiContact Center Business Release 9.0 is now available to MiVoice Business customers. 
It is a global release designed for customers on the MiVoice Business Platform looking to take advantage of next-gen omnichannel CX capabilities, extend 3rd party interoperability with open media and REST APIs, and provide new levels of application and server availability – high availability, disaster recovery and business continuity options included.
Additionally, Release 9.0 enhances the Web Ignite Interface, which is now the agent application for all voice and digital media handling. 
Technical Trainer, Donna Morvan explains the release highlights over on YouTube.
Discontinued: Mitel 5300 Series IP Phone Cordless Accessories
Mitel has issued a Manufacture Discontinuance Notice (MD) of its Mitel 5300 Integrated DECT Headset / Handset / Module and Mitel 5300 Bluetooth Module / Handset. The planned MD date will be 30th March 2018, or while quantities last. Equivalent cordless accessories are available on the new 6900 series IP Phones and offer enhanced capability over the 5300 cordless accessories, such as wideband audio and extended Bluetooth range. If you need a replacement or upgrade of accessories, ping us a message.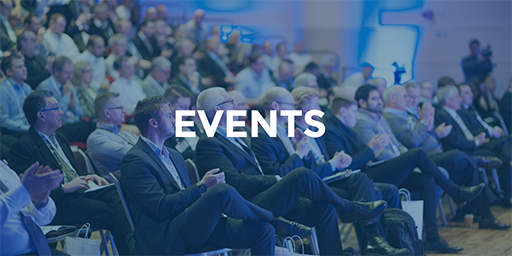 British Legal IT Forum
IT Professionals and Partners in legal firms will have a chance to explore the latest in UC and client service solutions with Britannic's Richard Betts at British Legal Technology Forum! If you'd like to make an appointment with Richard to meet him at a particular time at the Forum, give us a heads-up on marketing@btlnet.co.uk. Or simply pop by Stand #B16 near the Launch Hub to meet our team. Old Billingsgate, London, 13th March 2018
Call & Contact Centre Expo
On 21st and 22nd March you'll find both Britannic and Avaya at Call & Contact Centre Expo! Jonathan will be on stage discussing how you can connect digital platforms, multichannel and WebRTC apps into the contact centre. Mark the date in your calendar and visit us at Stand #2264. ExCeL, London, 21-22 March 2018
Britannic UC Briefing with Microsoft + Polycom
Throughout the year, you're welcome to join us at our UC and Contact Centre Briefings to keep up to date with the latest product releases, trends and developments in workplace technology! Make sure to sign up for our event alerts to continue receiving your invitation! The next UC Seminar with Microsoft + Polycom will introduce Microsoft's Surface Hub and Skype for Business video conferencing solutions. To join the session book your place on our website!
Would you like to receive more news and round-ups like this? Simply subscribe to Britannic Updates! You can also follow us on Twitter @BritannicTech or on LinkedIn for daily news, technology updates and business transformation tips!