Video: Communicate with People Anywhere
The second post in our guest blog series has Simon Gwatkin from Wesley Clover discussing the possibilities and changes that video has brought to communications.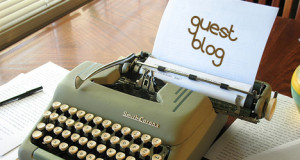 I have talked in the past about how our working habits and patterns have fundamentally changed over the period of a few short years. For instance, I have become an avid user of video, using the visual conversations features of Magor Corporation, to speak with colleagues and partners around the planet.
You may be surprised about my increased dependency on video, yet I am not alone. Over the past few years, the way people communicate has changed. Voice was the first medium to undergo a transformation. Gone are the days of making a call between fixed locations; calls are now made between people - wherever they may be. In the same way that the mobility of both devices and people has transformed voice communication, it is also having a significant and growing impact on video communications.
The powerful combination of mobility and real-time video communications is further enhanced by the bring-your-own-device (BYOD) trend in mobility. BYOD is enabling devices and applications designed primarily for consumer usage to impact the way employees of small, medium and large enterprises access and utilize advanced communications applications, essentially extending the most widely used consumer devices and applications into the enterprise.
While it is true that the market for formal conference room or theatre-style telepresence systems is declining, the use of desk-based, in-office and mobile solutions is rapidly increasing.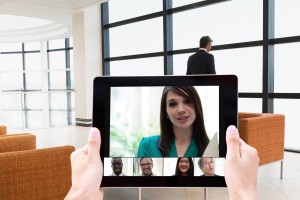 According to Gartner, the leading industry analyst firm, investment has turned to more personal solutions and "good enough" High Definition (HD) video conferencing. This report complements Aerus, that latest product from Magor Corp, as Aerus not only supports traditional room-based video conferencing but is Cloud-based and can allow users to share content from their PCs, laptops, whiteboards and even iPads. It also supports web-based consumer clients such as Skype.
To put this increased use of video in perspective, in July 2011 Skype reported that, each day, their customers made 730 million minutes of voice calls per day and an additional 300 million video calls. Advancing to April 2013, Skype reached the milestone of 2 billion minutes of voice each day and Tony Bates, President of the Skype Division of Microsoft, declared that video was approximately a billion minutes per day. Now that is pretty impressive growth!
It could be argued that these are primarily consumer statistics, and I believe that to be the case, yet Counterpath has reported that, over an eighteen month period, 64 percent of softphone clients sold to large customers are video enabled. Whether they are being used for video is not known, but there is no question that large customers are seeing value in video and are willing to pay for it.
One has to ask - what has made this all possible? In my mind the underlying availability of bandwidth to connect to the Internet at high speed particularly either from a desktop or, increasingly, in a mobile environment. Cisco recently reported in a white paper that the mobile traffic across the Internet in 2012 was nearly twelve times the size of the entire global Internet in the year 2000 and that for the first time in 2012 mobile video traffic exceeded 50 percent of all mobile traffic. Yet this increase in traffic is being complemented by faster and more efficient networks, new technologies and the growing ability to offload traffic from a cellular to a WiFi network.