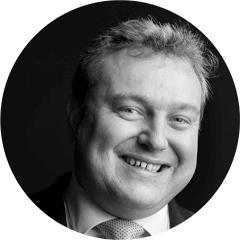 Synopsis
Bots in Business - How Technology is Underpinning Change
The rapid transition to digital communications has led to the widespread use of bots, but at what cost to your customers' satisfaction? Treading the fine line between increased efficiencies and improving the customer experience becomes easier with the help of automated process flows, artificial intelligence (AI) and open APIs to integrate back-office systems together.
Learn how some businesses are embracing the digital revolution for mutual gain, deflecting digital noise and focusing attention where it's needed.
Biography
Jonathan Sharp is a communications visionary and established technology business leader with 20 plus years' proven excellence in driving business innovation and transformation. Sales & Marketing Director at Britannic Technologies, he puts enthusiasm into technology adoption, helping businesses to connect with their customers and staff in the most efficient and intuitive ways. 
Jonathan encourages technology and business leaders to think bigger and, working closely with key strategic partners and major customers alike, regularly shares ideas and strategies to leverage the many benefits of evolving technologies, applications and business models through customer workshops, seminars and conferences. Throughout his tenure he has introduced a number of technology innovations and led large technology deployments for both private and public sector organisations.