Connecting people is easy with a Unified Communications solution from Mitel. The scalable MiVoice Business platform lays the foundation for your organisation's real-time communication landscape. And the MiCollab application injects your work processes with one-touch communication and collaboration capabilities from any device. It's technology that fits today and flexes tomorrow.
To help you get the most out of a Mitel investment, the Britannic team delivers, manages and supports your Mitel platform on premise or in the cloud, with Mitel-certified technical skills, award-winning system integration and a hands-on account team built around you.

Mitel MiCollab
Your business app for in-office experiences anywhere.
Speed up your teams' thinking, sharing and decision-making by adding video, IM, presence, desktop sharing, document sharing and conferencing to desktops, mobiles and meeting rooms. All that from one powerful app: MiCollab.
Planned catch-up or impromptu interaction, MiCollab makes communication and closer teamwork quick and simple. At the touch of a button employees can access all real-time communication features on desktop and mobile for seamless working in the office and on the go. Better mobility means fewer missed team interactions and more time to work on priorities, saving your business time and money.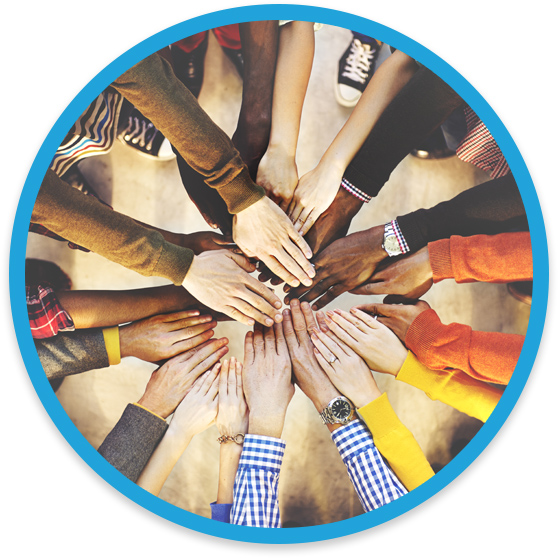 Mitel MiVoice Business
Transform teamwork with a truly flexible platform
MiVoice Business is a resilient, cloud-ready communication platform, designed to meet the needs of midsize companies with 250 – 5,000 users in a single site or multi-site network. It combines voice, email, UC tools, mobility, presence, conferencing and contact centre application and can be tailored to your organisation's technological needs and your employees' individual work styles. It's easy-to-use software that truly transforms teamwork and business productivity.
From strategic ICT advice and technology selection right through to deployment, support and platform development, Britannic works with you to build a MiVoice Business based solution that fits your user needs and IT strategy.
Testimonial
"Our teams have actually discovered new, productive ways of working using MiCollab. Screen sharing and remote desktop control are particularly valuable features, to make faster, more informed and timely decisions. Audit teams at client sites that traditionally had to return to the office to obtain sign off by a Partner, for example, can now do so remotely and deliver against client requests sooner. It really saves the teams a lot of time."
Mitel MiCollab
Unified Comms for team collaboration
PC, Mac and web availability
Android, Apple iOS, Windows and Blackberry 10 mobile availability
Voice and video calling in real time
Web sharing and audio conferencing
Individual and group chat
WebRTC softphone
File and document commenting and annotating
Calendar and Outlook Integration
Secure remote working
Seamless one-tap connect to calls and meetings
Multi-region and multi-language support
Mitel MiVoice Business
Single business identity
Dynamic extensions
Hot desking
Flexible deployment options
Day and night mode
Call routing
Unified Messaging
On hold music
Enhanced call screening
Web-based platform management
MiCollab Brochure
Empower your business to "think big, yet act small" by providing employees with everything they need to connect, communicate and collaborate across blended environments – encouraging close teamwork and improving the speed and quality of every decision.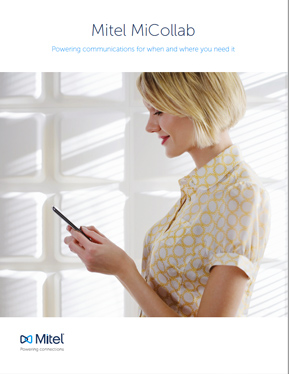 MiVoice Business Brochure
In today's fast-paced, competitive, technology-led business environment, success builds on relationships, exceptional service levels and timely responses to customers and colleagues.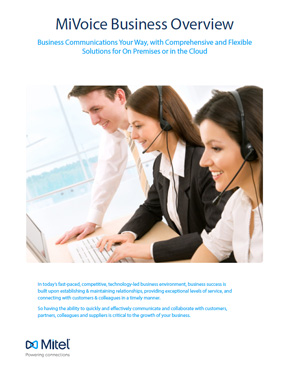 Let's make it happen!
Whether you have a question, want to book a Discovery Session, get a demo or would like to meet to talk some more about your Mitel solution – drop us a line! We're right here.