Workplace Modernisation is the Key to Business Success
We're the driving force behind a business movement that's about engineering the right culture, business change processes and experiences, that are underpinned; not made by technology.
It's called workplace modernisation and with it businesses are empowered to see the bigger picture.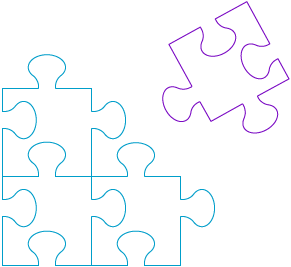 Think more about business, less about digital.
Workplace modernisation encapsulates the non-digital side of digital transformation.
It's all about your people, business processes and experiences. Using the problem solving approach to tackle key business challenges and achieve goals, workplace modernisation covers a breadth of topics.
Psst. Sign up to our Convergence Summit 2019 to find out more!
The Convergence Summit 2019: Workplace Modernisation
Mercedes Benz World | 14 November
Think Bigger Than Digital. 
We're for technologies that underpins, not dictates the business direction. That's why at this year's Convergence Summit we're turning our attention towards workplace modernisation. Encompassing everything it means to change and transform your workplace, through a series of keynote speakers, seminar talks, round table discussions and exhibition space we'll explain how workplace modernisation encapsulates what it means to create better customer (and employee!) experiences, eliminate what you don't need and ultimately maximise business growth. Sign up to this FREE event now!
Developing the perfect Workplace Modernisation Ecosystem
Our orchestration layer encompasses everything. It's all about connecting your world.
It's a joined up vision for digital transformation. Ensuring your front-end customer experiences are connected with back-end systems. Enabling you to introduce business process automation, AI and transparent data capture (and much more!) in a fully integrated way.
Workplace Modernisation White Paper
There's no denying that digital transformation is important, but what about the bigger picture? Workplace modernisation brings it all back to business. Our white paper covers the key areas including:

- Why it's vital
- How to become more people-centric
- Key infrastructure and technologies that underpin
Commence your Journey
See the bigger picture. Share your challenges and we'll help you achieve your workplace modernisation (or digital transformation) goals.