Protect your Business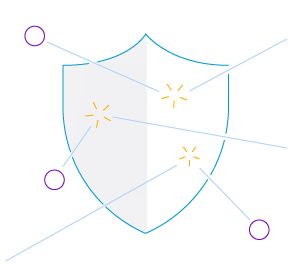 We offer a fully managed service to protect your business critical communications from security risks.  
Rely on our managed security services to minimise risk with our network firewalls, intrusion detection and prevention as well as session border control. We work in close partnership with Cisco, Aruba, HP and Juniper to recommend those technologies that best suit your ecosystem and deliver the security standards that keep your business network safe and compliant, on premise and in the cloud.
Consultation
Perimeter Management
Managed Security Monitoring
Vulnerability Testing
Compliance Monitoring
Content Filtering
DoS/DDoS Protection
Contact Us
If you have any questions or would like more information, please use the contact form below