Are you able to fully engage your customers?
For customers today, 'Experience is Everything' and being able to provide a service that works with them has never been more critical. Allowing customers to communicate with you how, where and when they like, while retaining control and visibility delivering those engagements, can only be a good thing!
The perfect fit for midsize businesses, Avaya IP Office will unleash your teams to engage and interact with each other and with your customers like never before. Utilising Avaya's blend of Contact Centre software and apps to create a platform that will allow you to differentiate from the competition and drive tangible business growth.
Watch now
Five Steps To Creating A Competitive Customer Experience
View our new White Paper with Avaya, providing key insights on how to effectively create a customer experience that will give you the competitive edge.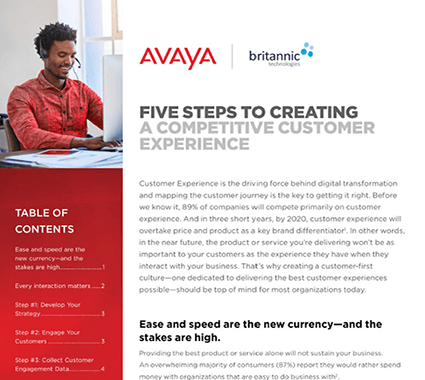 Deliver Personalisation
Join up the dots and provide an end-to-end customer service strategy that helps make your business a customer's first choice. Maximising the value of every interaction through consistent, personalised service that drives offers and opportunities right for them.
Boost Productivity
Create stronger customer relationships by providing your teams with collaboration and productivity apps that support proactive, engaging and intelligent customer service.
Increase First Call Resolution
Maximise first call resolution through effective segmenting and routing processes, ensuring your customers reach the right people first time to resolve questions and agents recognise repeat customers with advance customer intelligence.
Discover IP Office Contact Center Select
The brochure gives you a comprehensive overview of the IP Office Contact Centre Select solution and how this innovative multichannel platform can help you deliver better customer experience.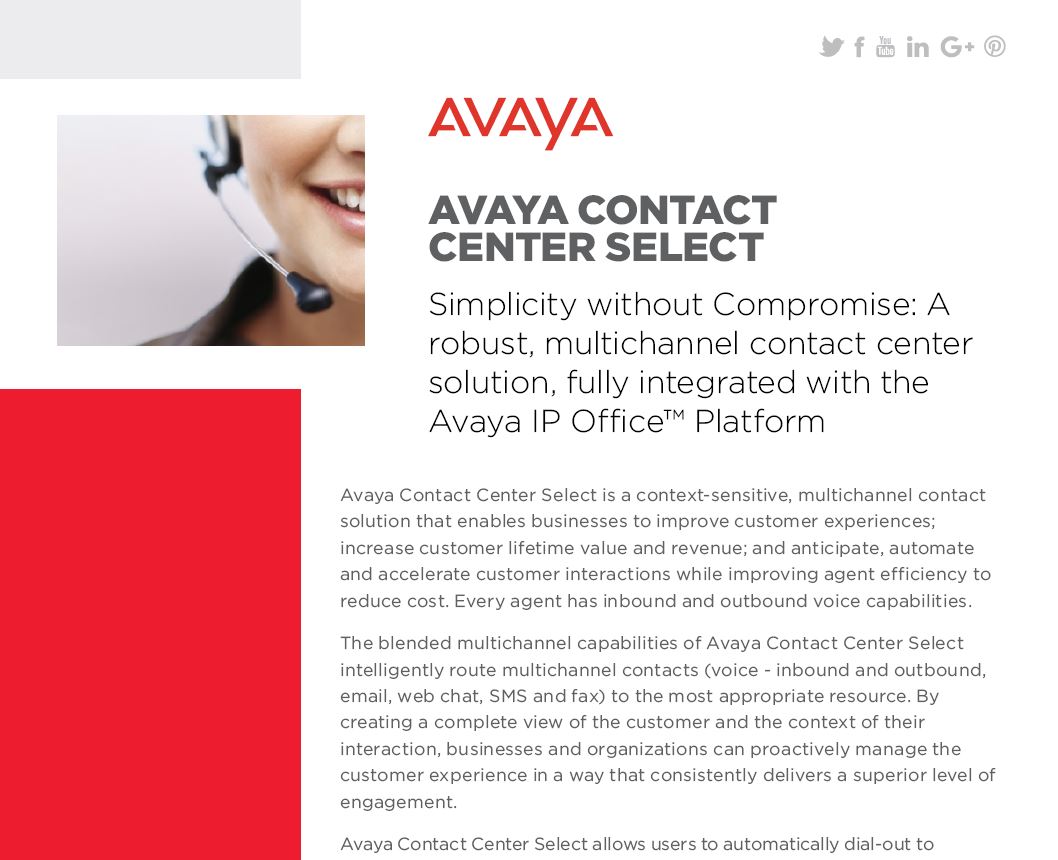 Let's Share Some Ideas
Whether you have a question, want to book a Discovery Session, get a demo or would like to meet to talk some more – drop us a line! We're right here.