Book a free maintenance review with Britannic 
You've got nothing to lose and lots to gain by understanding how much more value you could get out of your existing Mitel MiVoice Business platform. How you can augment it with smart applications now and into the future.
Our free maintenance review will carry out an audit of your systems. We'll discuss outstanding issues, best practice and a suitable resolution plan. Mitel Software Assurance is reviewed and confirmed, plus agreements to access the Mitel Application Management Centre (AMC). A checklist is run through with you and an engineer is assigned to your business to carry out the Mitel Acceptance Test.
Our on-boarding process is project managed and well documented to mitigate the risk of change. As part of our on-boarding we develop an in-depth understanding of your business requirements, challenges and opportunities to ensure advice is personalised and relevant to your environment. Our account management team are supported by a team of technical experts both within Britannic and across partners to ensure that we can drill down into the level of detail you require.
Get clarity and mitigate risk
Roadmap Digital Transformation at a pace that suits your business
Ensure your systems are healthy
Book your free maintenance review now. 
We're a customer first organisation
Which is why we offer a comprehensive maintenance portfolio that can be customised to meet the exact requirements of your business. Ranging from standard 5 day cover, to total cover of 24 hours a day, 365 days a year.
Save costs associated with maintenance and take the day-to-day ICT management away from your team. Empowering them to focus on strategic digital projects.
With a Mitel Platinum Partner that prides themselves on:
A rapid response, always 
Flexible cover 
A Prince2 managed maintenance onboarding procedure 
Customer centric focus (97% agree with us) 
Your Specialist Mitel Maintenance Partner
Over the last 25+ years we've created a true partnership with Mitel built upon technical know-how, trust and joint innovation.
As an accredited Mitel Platinum Partner we give you insights into the latest Mitel ecosystem innovations and developments. Giving you access to the combined knowledge and experience of our in-house Mitel experts and development teams (typically ex-Mitel people) and wider Mitel partner community.
Together, we tailor your support and maintenance cover to define the services that will help you meet your ICT performance requirements today while planning for the future. As a result, your contract removes the burden of everyday Mitel ICT management while giving you full management visibility and reporting insight. Now you can get on with the projects that you've put on the back-burner and still retain control of your platform.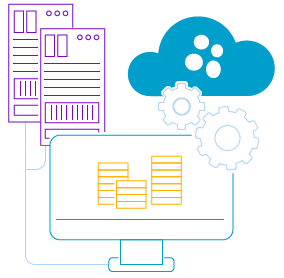 Why Choose Britannic Technologies?
service requests per month
support calls answered within 30 seconds
requests are resolved remotely
Mitel Maintenance Brochure
Read about how our Mitel managed service and maintenance offering can help you manage your Mitel system.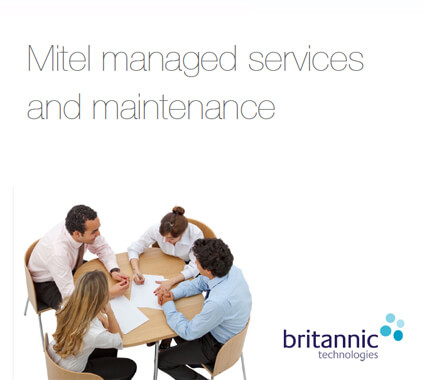 Interested in our wider Mitel offering?
Book a FREE Maintenance Review!
Maximise your return on investment in Mitel and associated technologies and services. Book your maintenance review for the chance to get to know Britannic and the high level of tailored service you can expect (97% of customers agree).