Are your people and customers fully engaging with each other?
For your teams, 'Experience is Everything'. Having workplace technology that works for them and boosts office productivity and teamwork can only be a good thing right?
The perfect fit for midsize businesses, Avaya IP Office will unleash your teams to engage and interact with each other and your customers like never before. Utilising a blend of Avaya UC software and apps to create a platform that will allow your business to perform better and drive growth.
Watch now
Streamline
IP Office is an integrated, modular communications solution with resiliency. It combines your telephony, video, contact centre applications, networking, security and ongoing services all into one easy-to-use solution; providing the tools your teams need, where and when they need it. 
Integrate
IP Office works with VoIP, digital and analogue technologies, can be deployed flexibly and seamlessly integrated with your existing business applications.
Grow
You can build on your IP Office platform. It scales to 3,000 users and 150 locations in a multi-site network. Add on new users fast and cost-effectively as your business continues to grow and change.
Our Avaya 'Experience is Everything' ebook
View our new ebook with Avaya, providing a comprehensive solution guide for you to deliver better team & customer engagement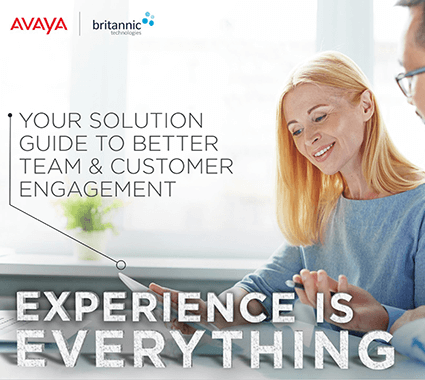 Let's Share Some Ideas
Whether you have a question, want to book a Discovery Session, get a demo or would like to meet to talk some more – drop us a line! We're right here.