Manage all your Customer Enquiries from INBOX
INBOX is the only platform you need for enquiry management and customer service automation. Working as a triage, it can handle large (or smaller) scale digital interactions.
Working to automatically read, respond or route your messages, INBOX helps to make way for more self-service and improves customer engagement. Using smart tagging, rules and filters you can automate mundane tasks so your customer service staff can focus on priority enquiries.
Watch now
Integrate with Any Digital Channel
INBOX is already integrated with many digital channels. Including email, WhatsApp, SMS, social media and webchat. We're happy to give integration with anything a go though, so if what you're looking for isn't below or outlined then, get in touch!

How INBOX has Helped
of digital enquiries answered automatically within 2 weeks of implementation
enquires handled by INBOX during the first week
of enquiries automated within 3 days
INBOX Saves Day for Mercury Holidays
Efficiencies Increased Through Automation
In the most challenging business climate we have ever seen, the biggest gain for us implementing the INBOX solution is efficiency. We have automated the organisation of our workload during this hectic time and now have the ability to implement self service for our customers which will lead to improved efficiencies and vast cost-savings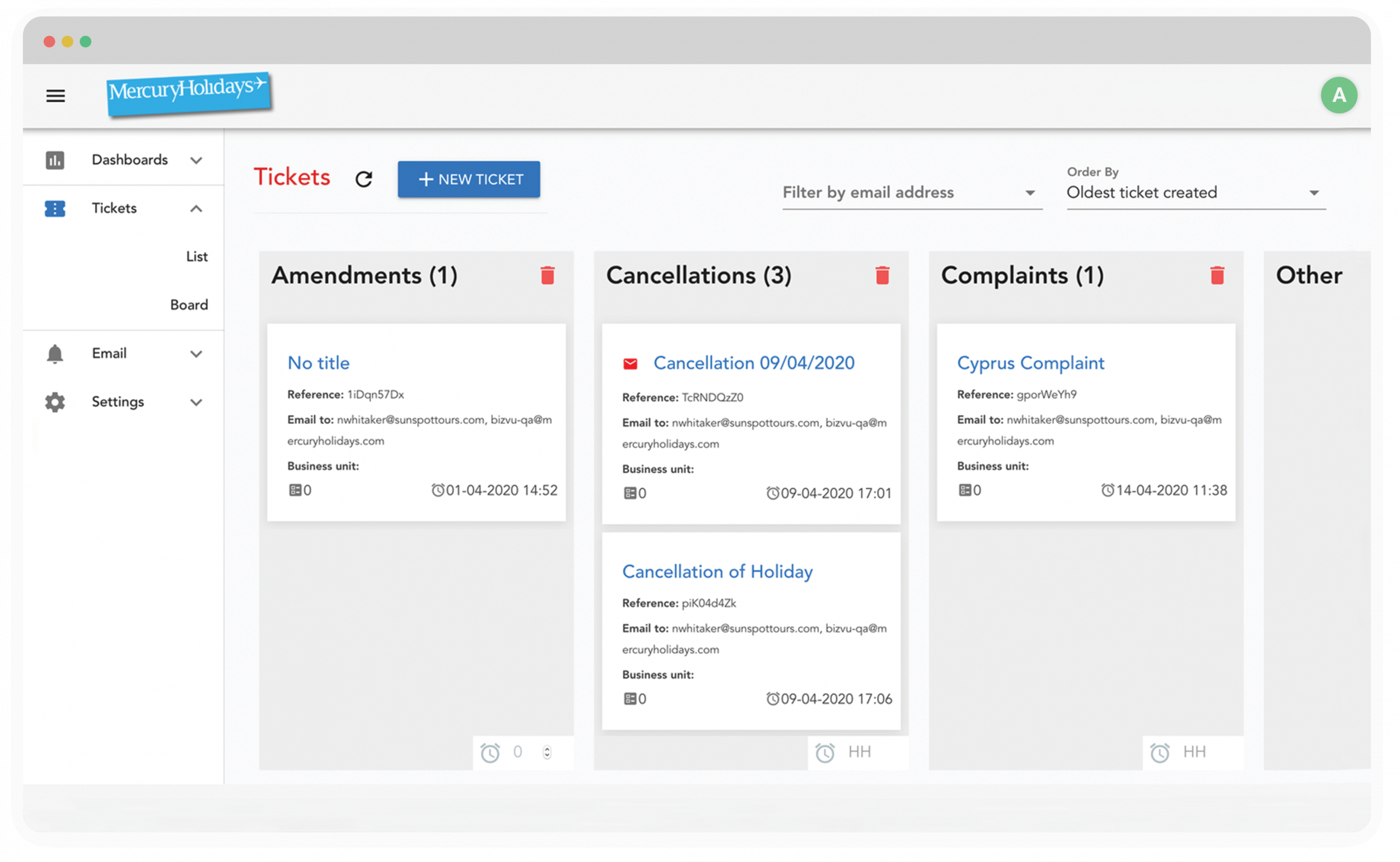 Customer Engagement Benefits of INBOX
Introduce More Self-Service and Allocate Human Resource Wisely
Empower your staff to only see what they need and let customer service automation deal with the rest. Meaning you'll improve first call resolution, allocate human resource wisely and encourage more self-service amongst customers.
Fast Deployment and Agile Development
INBOX is a SaaS application hosted in Google's Cloud Platform, meeting UK data sovereignty and security requirements. Enabling rapid deployments and limitless scaling. As part of the implementation, we will train you on how to set up additional queues and flows through an easy-to-use interface to support your fast-changing needs.
Consistent Customer Interaction Management
Inbuilt SLA management, audit trails and management information, enable you to maintain the consistency of message handling. Operate across a distributed workforce, accommodate reduced levels of staff availability and cope with unprecedented spikes in demand. Your customers will thank you!
Customer Service Automation and Flexibility
Create your own custom rules which help filter digital communications. These can then be automatically routed to an individual's email inbox or departments and specialist groups. You can view digital interactions by sentiment, context, content or digital channel, the choice is yours!
Request an INBOX Demo
After requesting an INBOX demo using the form below, you've taken the first step to rapid customer service automation and improved customer engagement. A member of the team will be in touch shortly to arrange a suitable time!