Effective Unified Communications Strategies
Deploying business communications and collaboration tools can be a tall order. Our approach gives you choice and flexibility, whether it's utilising our UCaaS model or a hosted solution. Our overall goal is to keep your infrastructure lean and make your unified communications affordable with a simple OPEX model.   
Flexibility
Voice and collaboration services with flexible cloud (or hosted!) deployment.

Mix and Match
Mix and match best in class applications in a single service.

SLAs
SLAs for planning, migration and maintenance.

Meetings and Collaboration
Can't decide which route to take?
Why not book in an online collaboration session and we'll use the product of your choice. See the technology in action.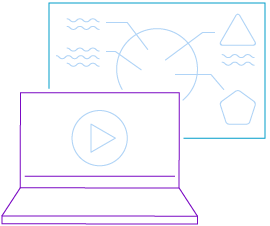 Next Generation Voice
Telephony is what we've been doing (well) for years, it's key to improving the core of your unified communications environment. We've got various options from Mitel, Avaya, 8x8, Redbox, ComputerTel and more, to help you capture and utilise voice communication.
Mitel and Avaya Telephony
Work with us to rollout the best Mitel or Avaya telephony solution for you. We've got world-class engineers for both partners and great account managers to make sure you're always getting the best telephony service.
Managing Voice Data
We've got various options for helping you to capture your voice and analyse the data. Whether you're looking for call and screen recording or transcription, we offer solutions that are completely PCI compliant.
Advanced, resilient voice infrastructure enabling rich communications
Carrier-grade voice quality and reliability with Britannic's SIP platform, netX
Private Cloud hosting to simplify roll out of upgrades and new applications
Integration with your collaboration tools
CTI middleware connects multiple communication streams
Speed up dialling with integrated click to dial
Ask us a Question
If you have any questions or would like more information about our collaboration and business communications tools, why not send us a message?