Why Businesses Should Adopt VoIP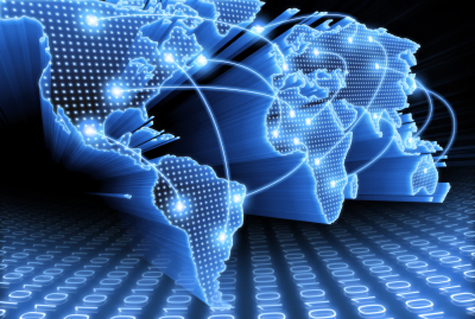 VoIP is heading for the mainstream according to a new report from Infonetics, which says that SIP Trunking and Cloud Services are largely to thank for the rise in adoption.
The report, titled "VoIP and UC Services and Subscribers Market Share and Forecast" says that VoIP grew by 8% last year, and this is despite a weak global economy, now totalling $68bn.
Analyst Note:
"The SIP Trunking and hosted UC segments were marked by strong growth and dynamic supplier landscapes in the first half of 2012. Beyond traditional operators and service providers, we're seeing a growth number of PBX/UC vendors, enterprise agents, system integrators, and resellers expanding into hosted UC offerings."
Diane Myers, Principal Analyst for VoIP, UC, and IMS at Infonetics.
Industry Developments
An article on UCinsight.com on this topic goes on to say how SIP grew 50% in 2013 – a staggering growth in any economy or situation.
Industry reports all point to increased acceptance of VoIP and a shift towards this type of business environment, but there are certainly some considerations before making the decision.
VoIP Considerations
As technology develops and VoIP continues to grow, it offers businesses considerable opportunities to save money and deliver real ROI with your investment.
However, you can't just jump to VoIP, you have to consider some important points:
1. The Readiness of your Networks
When you converge data and voice into IP it will place extra strain on your networks.
You must consider whether you have the capacity to handle the changes. You also need to look at what that means for the quality of voice calls.
You don't want to have a customer services department unable to understand your customers as it sounds like they are talking through a fast spinning fan.
Consider your LAN and WAN before looking into VoIP. You need to know your networks can handle peak times easily. You can do this by considering the size of the data packets that are currently travelling across your data networks and matching it against your capacity.
If there isn't ample spare capacity then consider how you need to set up your networks, a VoIP Service Provider should be able to help you with this and talk through your options.
Whatever you do, don't guess!
2. Consider Your Business Needs for the Future
Think about your growth objectives and your company's ideas for the future. How does it all tie in with your communications setup and strategy? There are a few choices for VoIP so you should be able to find one that suits:
Managed: Outsourced infrastructure and support and technical expertise – no headaches internally and can be cheaper.
Hosted: Calls are routed via a hosted-PBX system which can be extremely cost-effective for small and mid-sized businesses that don't have loads of IT skills in house. It also enables for more flexibility in scaling and can give you more control in managing growth and seasonal changes in your business.
On-Premise: Take control and customize the technology by managing the equipment yourselves – usually the reserve of the larger organisation with the skills and capacity in house to look after such a solution.
3. The Technology
With VoIP it is advisable to use a great headset or USB phone to maximise the voice quality. If you skimp on these then no matter how good your networks are you won't get the quality you want.
Apparently, according to a Search Unified Communications article, IT leaders often spend the same amount of money on headsets as they do on desktop phones.
And what about SIP? Have you considered it? Take a look at our recent Whitepaper on SIP and find out more.
4. Desktop Vs Soft Phone
Many workers prefer the desktop phone, its familiar and easy to use and tend to have great messaging services and speakerphones.
If they aren't happy with the switch to a soft phone then take a look at good USB phone alternatives to give them the functionality they crave.
5. Consider the Integration
If you have a mixed vendor estate – like most businesses do – then it is important you consider how you can get the most out of all your systems.
Knowing how and where you can integrate systems will prove invaluable in your decision making process for the technology and the VoIP Service Provider you choose.
The wrong decision can also be the difference in driving adoption across the business, or your new technology revolution being shunned.
Final Thoughts
I am sure there are many more considerations that are specific to your business, but these are some key factors.
As technology progresses I have no doubt that VoIP will replace the complicated and expensive physical architecture of today completely.
What are your thoughts on VoIP? Are you using a VoIP system now? What benefits have you seen as a result of the change?