Britannic Technologies Awarded ISO 20000-1 Certificate
It gives us great pleasure here at Britannic Technologies, to share with you all that we have been awarded ISO-20000 certification. Which demonstrates that Britannic operates within a globally recognised IT service management system (ITSM). This will be a valuable addition to the internal and external control tools of the business.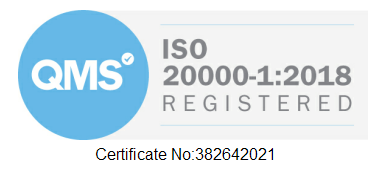 What is ISO 20000?
ISO/IEC 20000 is the international service management standard. ISO 20000 enables organisations to ensure that their IT service management (ITSM) processes are aligned with business needs and international best practice. 
ITSM is a set of processes and functions that help to align IT with organisational goals and deliver value. Sometimes referred to as service management, ITSM focuses on delivering services that have a focus on the end user and that have an adequate amount of utility (fitness for purpose) and warranty (fitness for use). 
The development of an international standard for IT Service Management, ISO/IEC 20000, has been crucial to the long term take up of IT service management around the world. 
By Britannic embracing an independently audited and structured framework, that focuses on Service Delivery, our customers can be confident that the experience will be consistent and in line with best practices.  
Andrew Nash, Head of Operations, commented - "So many organisations say that they have world class service delivery teams, yet so few organisations can prove or demonstrate this through globally recognised certifications. Within Britannic we just don't claim that we're excellent, we can prove it through our ISO 20000 framework certification. As customers trust us to host and deliver critical applications such as Voice and Video, it is down to us to show that this trust is well placed, well deserved and not squandered." 
Britannic are specialists in maximising the ICT investments of public and private organisations. We strive to empower our customers and partners by providing value-added, tailored communication & information systems and innovative solutions.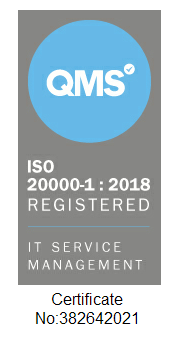 We are one of a limited number of providers in the UK to achieve ISO 20000, an international standard for IT service management. Being awarded the ISO 20000 certification in addition to our other accredited certificates by the ISO, ISO 9001 Quality Management, ISO 22301 Business Continuity Management and ISO/IEC 27001 Information Security Management, underlines the commitment we have, to deliver consistent high-level services and quality to our customers. 
Want to know how we can help your business? We would love to talk to you! Get in touch