The Contact Centre, Wherever, Whenever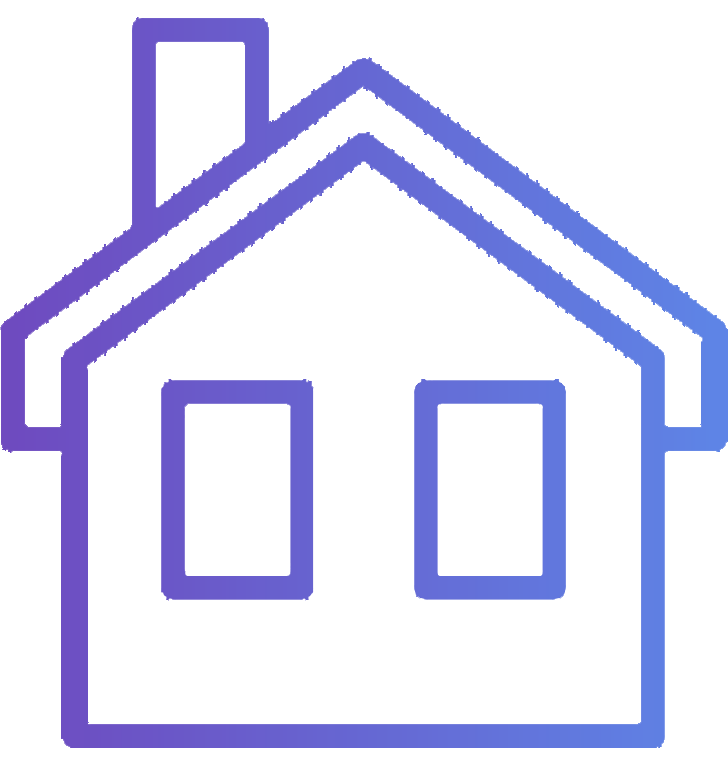 Britannic Technologies are proud to be partnered with market-leading, Gartner quadrant-winning contact centre pioneers such as 8x8 and Five9. If your organisation is looking for a brand-new, innovative contact centre with a plethora of customisable, flexible and scalable additions talk to one of our experts for free, impartial advice.
MS Teams, Mitel and Avaya Integration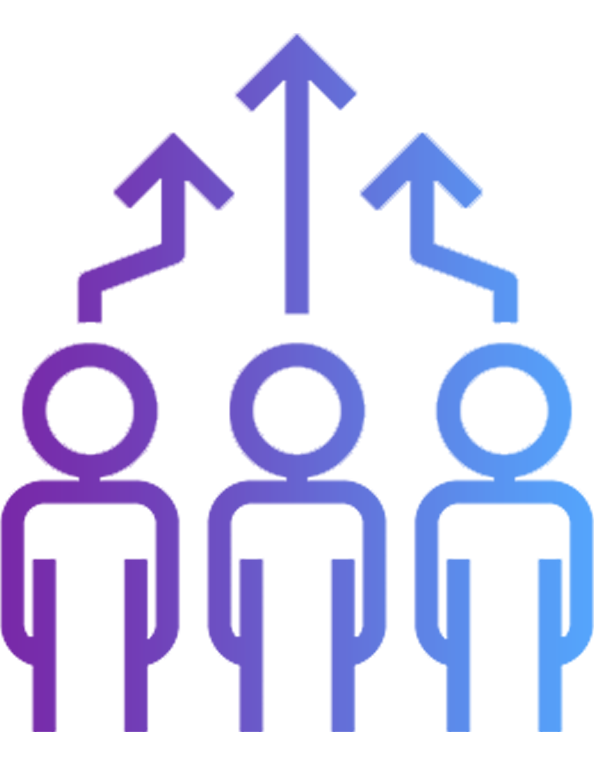 Elevate your business communications and drastically increase employee collaboration by integrating helpful and simple - not only to your employees and customers - solutions. We also integrate WhatsApp into Mitel Ignite, one of the only companies to achieve this in the UK.
Self Serve and Digital Additions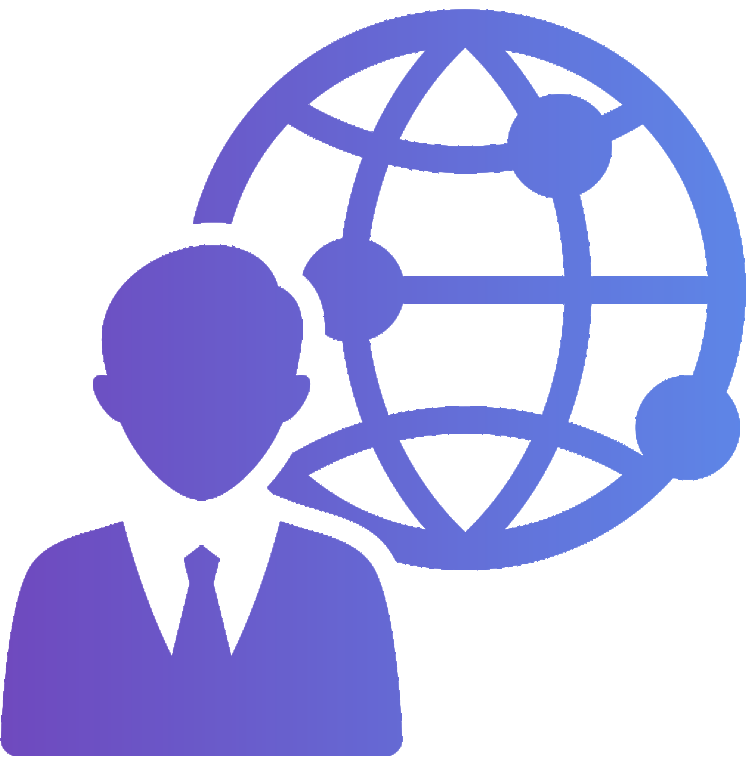 2 of the greatest ROI tools to help customers self-serve without having to wait for an agent and helps agents deal with urgent enquiries. Additionally, these tools help for a smoother customer journey, greater response time and greater customer satisfaction and loyalty.
Tools to Enhance the Work from Anywhere Ethos
Our meeting and collaboration technologies are empowering people to work productively from home to keep businesses operating. During the initial lockdown many implemented quick fix solutions that don't meet all today's needs. Some are now realising that collaboration works best when it's integrated with their communications strategy.
Five9 Cloud Contact Centre (CCaaS)
The Five9 Cloud Contact Centre is supercharged by digital addons and IVR's (Intelligent Virtual Agents) which improve the customer journey by providing joined-up channels, detailed insights and personal analytics. 
The Five9 Contact Centre is built from a core concept of automation and agility, allowing your customers to communication via whichever digital channel they chose.
8x8 Enterprise Communications (UCaaS)

Britannic Technologies and 8x8 are proud to introduce X Series; new to the market, Magic Quadrant leading Cloud-based solution, proving that remote working doesn't disrupt work efficiency, communication or collaboration.
Now integrates with Netx2 and Microsoft Teams! Once set-up simply manage from the easy-to-use Web Admin Portal.
Systems Integration to Replicate the Office Environment.
Connect your communications channels and disparate applications to let agents escalate customer interactions seamlessly between voice, text and video channels. Our integration expertise not only means smoother customer service processes in the contact centre but also better use of your existing technology investments. It removes your silos to make data accessible and usable across business systems.
Netx2 - innovative SIP portal
Businesses need to be ready for the IDSN/PTSN Switch-off in 2025. No if's or but's.
With ISDN services discontinuing now is the perfect time to move to a SIP platform and save money. We can help you migrate and switch to a new solution, which allows you to link your business applications and systems with video chat, calls and collaboration, so you're closer to both customers and colleagues.
Our flexible, easy-to-use NETX2 portal puts you in the driving seat, empowering you to create call flows, create blacklists and whitelists and digest vital information about your company calls.
Microsoft Teams integration
Whether you're looking to connect your existing PBX systems or SIP Trunks Britannic Technologies can enable your business to make and receive calls on any device through your MS Teams subscription.
Never compromise on call quality, with this integration solution you're able to combine rich collaboration and call experiences.
WhatsApp integration into Mitel Ignite
Through our INBOX solution, agents are now able to receive customers through WhatsApp straight into Mitel Ignite, one of the fastest-growing communication channels - especially Millenials and Gen Z - due to its ease of use and 24/7 availability. 
Britannic Technologies are the only company to offer this clever integration and it has been an incredibly well-received piece of ingenuity for all that have deployed it.
Rapidly Manage all your Digital Communications from Anywhere
Many businesses have faced a huge increase in digital communications and interactions over the course of the pandemic. A problem that's only set to influx again when everything returns back to a new normal. It's currently further compounded with a distributed (and potentially reduced) workforce. Our clever technology shifts the focus to lean operations. Enabling your business to automate and implement self-service amongst customers and suppliers.
INBOX
INBOX acts as a triage for processing digital interactions. Whether email, chat, social media, or WhatsApp.
INBOX automatically reads (content, context and sentiment), responds, prioritises, categorises, creates queues and tickets for fulfilment.
Only uses people where it counts and optimises their workload
Non-invasive, rapid deployment (up and running in three days!)
Consistent message handling
Integration with your contact centre (if you have one)
BIZIBOT
BiziBOT works as a digital agent alongside your customer service team.
Delivering a personalised, quick and professional level of enquiry answering for first contact resolution.
Answer mundane or repetitive enquiries allowing your agents to focus on urgent enquiries.
Low-code means BiziBOT can be set up in a number of days.
BiziBOT increases sales and conversions because your customers don't have to wait in a queue on hold via the telephone.
INBOX Saves the Day for Mercury Holidays
In the most challenging business climate we have ever seen, the biggest gain for us implementing the INBOX solution is efficiency. We have automated the organisation of our workload and now have the ability to implement self service for our customers which will lead to improved efficiencies and vast cost-savings.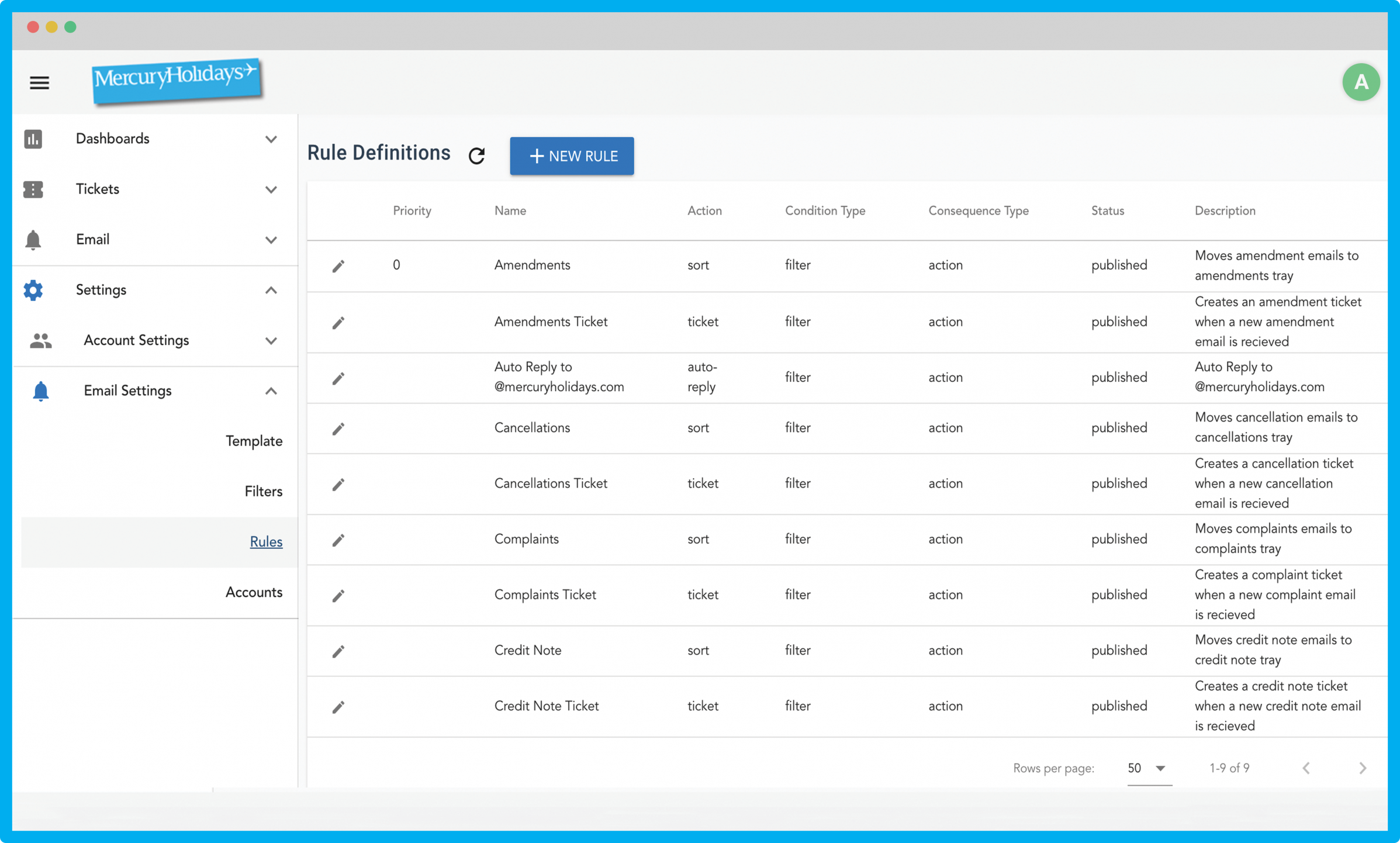 Contact Us
For existing customers speak to your Account Manager who will happily demo any of the technologies mentioned above. Or if you are new (welcome!) submit the form below and we'll get in touch with you ASAP!