Differentiate your customer service.
At the heart of your business is the contact centre. Capitalise on opportunities to differentiate your service with Enghouse's multi-media contact centre solution. It offers your business choice and flexibility. Whether you're a smaller or larger medium-sized business, there will be an option that's right for you. Enghouse's solution is scalable and flexible whatever your requirements are.
What Britannic Brings
As award-winning experts in Contact Centre solutions, we're the perfect fit to work with you to deploy the best solution for your business.
As a trusted Enghouse Partner, Britannic can provide you with all the latest insights into the contact centre ecosystem as well as give you access to the combined knowledge and experience of our in-house Contact centre eco-system and development teams.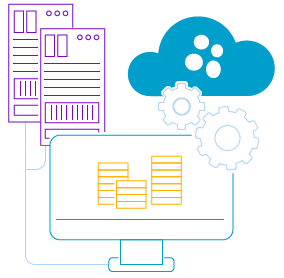 test
We wanted a global contact centre to provide a call quality and performance that would help us maintain the optimum customer experience. Cloud Contact has given us that along with a speed and agility that beat our expectations."
Fanatical about the contact centre
We're experts in contact centre modernisation.

But, we don't sell technology, we sell business solutions.
Our technical know-how, combined with business strategy planning means we deploy and develop Enghouse solutions that are the best fit for your business.
Deploying new solutions means you need a partner that understands what you need and how to get you there. Create a better customer experience with Britannic. Your fresh out the box Enghouse solution will:
Be personalised at every touch point 

Bolster employee productivity 

Increase your first call resolution
You need a contact centre that can keep up with the demands of today and tomorrow.
With a shift in how we do business with customers, the contact centre is inevitably changing. You need a solution that flexes to your needs as and when they change.
Fully scalable to your requirements
Seamless customer experience
Increase agent productivity
Multiple deployment methods
Better resource management
Increase first call resolution
Multi-channel communication in one interface
Unify your contact centre to deliver a consistent high level of service
Future-proof with modular elements
A contact centre solution to meet your needs
Business
50+ seats
Cloud/On Premise 
Ideal for mid-size organisations looking for an out-the-box cost-effective all-in-one multimedia contact centre 


Wizard-driven solution which is easy to use and is rapidly deployed
Enterprise
100+ seats
Cloud/Hybrid/On Premise 
For organisations requiring advanced capability and customisation, which is highly available and can be used within distributed environments 
Enterprise level solution with extensive integration and resilience
Service
Unlimited seats
Cloud
For service providers and shared service centres, looking for a complete multi-tenant contact centre solution, which is highly scalable with shared architecture 
Create your own cloud contact centre offering from one platform
Find out more about the Enghouse contact centre.
The contact centre is the hub of all your communications. It's supposed to be your customer service powerhouse. Enghouse's solution enables your customers to communicate on their own terms. No matter the communication method, the solutions enables a consistent experience across any channel.
"Britannic is head and shoulders above the rest."
Transform your contact centre
With the Enghouse multi-media contact centre solution, your communications will become seamless, no matter the platform. This solution is scalable to your needs and will drive brand loyalty.