Digital Transformation doesn't work unless you do. Luckily, you don't have to go it alone.
Convergence Summit brings together IT and Business Leaders that want to crack innovation and build the digital future of their companies! In a single day conference, you'll understand how to overcome road blocks on your business transformation journey, discover new intelligent communication technology and get to meet the silent heroes that have reimagined their businesses for the future.
We're back at the bright and inspired Mercedez-Benz World, Weybridge!
Here are just some of the highlights you can look forward to this year:
Learn how to break "Digital Transformation" down into tangible projects
Meet the makers of cloud communication, RPA, AI and M2M technologies that build the foundation for your digital operation
Hear how these emerging technologies are having a real positive impact on customers and users
Pick the brains of IT Directors and Technology Leaders that love to work with Britannic
Case Studies with insights into M&A-ready ICT infrastructure; Building a talent and resource sharing culture; AI-driven customer interactions
Tips to rally supporters and doers for change
Whether you're at the start of a digital transformation initiative, stuck along the way or looking to develop your intelligent environment further, Convergence Summit 2018 will present a unique mix of content and learning opportunities covering digital discovery, design, delivery and development aspects.
Speakers
Past Convergence Summit speakers have ranged from the CIO of Markerstudy Group and Trailfinders' IT Director, to CTO of Mobility at Mitel, CTO of UC at Avaya, Microsoft Transformation Specialists, CX experts, behavioural economists and technology futurists, plus many more.
Our 15th Convergence Summit will bring you more speakers from the Britannic community than ever – including customers, technology innovators, AI insiders and Britannic heads!
Maria McCann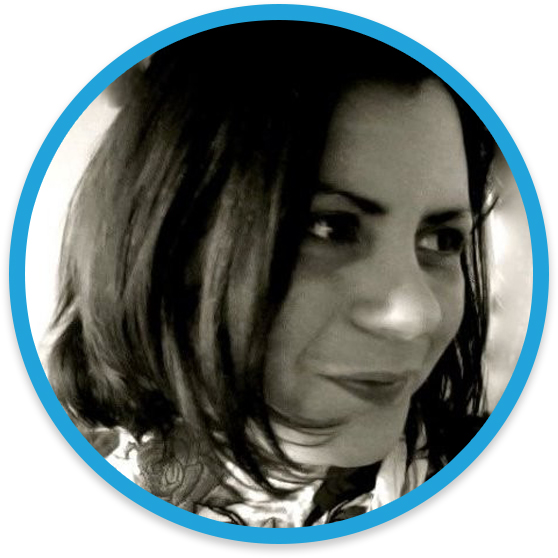 Digital experience consultant and customer engagement specialist, Maria McCann is the brain behind digital people experiences at brands such as ASOS and Spotify.
She has spent the last 10 years at the leading edge of digital services, working with brands across the retail, telecoms, finance, and housing sectors where she has delivered digital customer + employee programmes for hyper-growth and hyper-change.
Learning from her time with ASOS, Spotify and other brands, Maria will share her top 10 lessons on how (and how not to) get the best out of employees in building your digital offering.
Mark 
Brill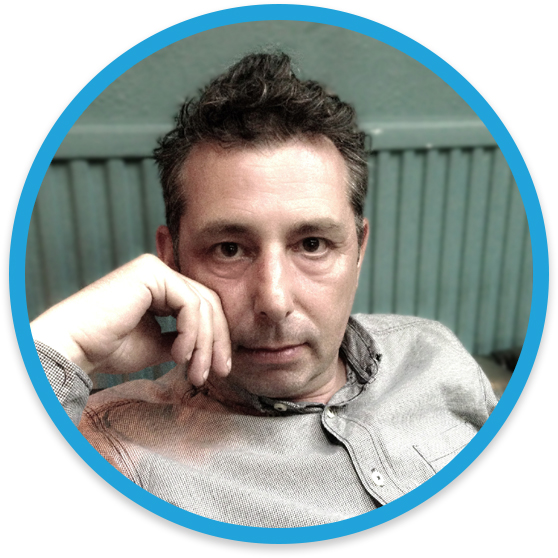 Futurologist and digital expert, Mark Brill is a strong voice in Digital, Disruption and Innovation. With one eye on emerging technologies and the other firmly on your future, Mark helps business leaders to bring creative innovation to their brands using the power of AI and IoT.
Mark will share some of the most striking examples of applied technology in the healthcare, retail and legal sectors today – opening your eyes to the many ways in which technology is rethought and used to make life a little better for everyone.   
Morris Pentel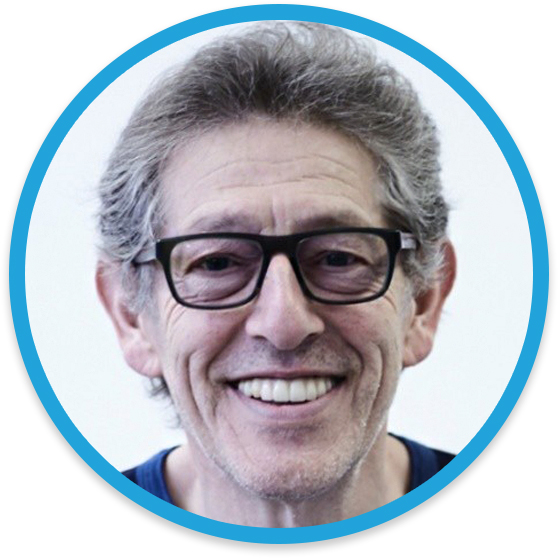 A renowned CX and Contact Strategy Designer, Morris Pentel regularly speaks and writes about the future of contact technology and CX engineering.
Before founding the Customer Experience Foundation, a leading organisation in CX and business science, he led and shaped transformation programmes for banks including Lloyds, Barclays and American Express as well as for governments worldwide. As CEO at e-score.today Morris educates midsize and large organisations on the effective research, measurement and evaluation of customer emotion. 
Jonathan Sharp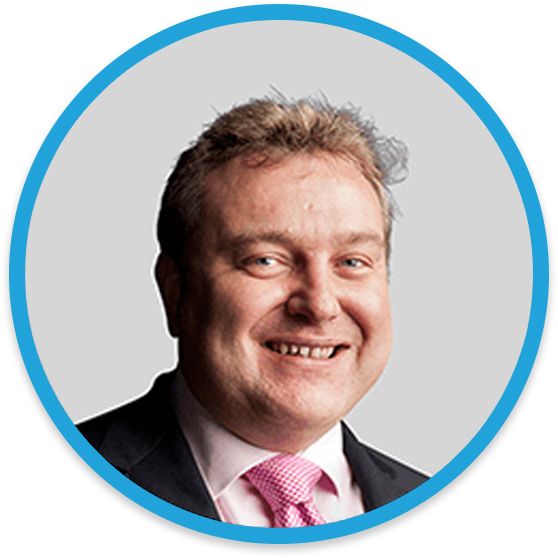 Jonathan Sharp is a communications visionary and established technology business leader with 20 years' proven excellence in driving business innovation and transformation. 

With comprehensive business and technology experience, a hands on approach, analytical skills and an inquisitive nature, underpinned with a can do attitude Jonathan has a proven track record of delivering many innovations. Including working with major brands across supplier and business communities.
Gregg Widdowson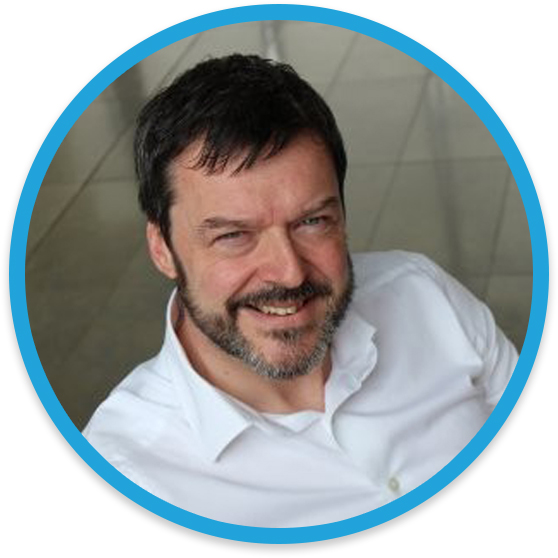 Gregg is a Sales Specialist / Technologist with over 25 years' experience in applications consultancy, delivery and sales across IT and business communications solutions.
Gregg is passionate about helping Avaya's customers understand the value of Customer Experience Management and positioning Avaya as a thought leader in this space. Improved customer journeys spanning all communication channels creates brand loyalty and that directly impacts the performance of a company.
Joshua Haslett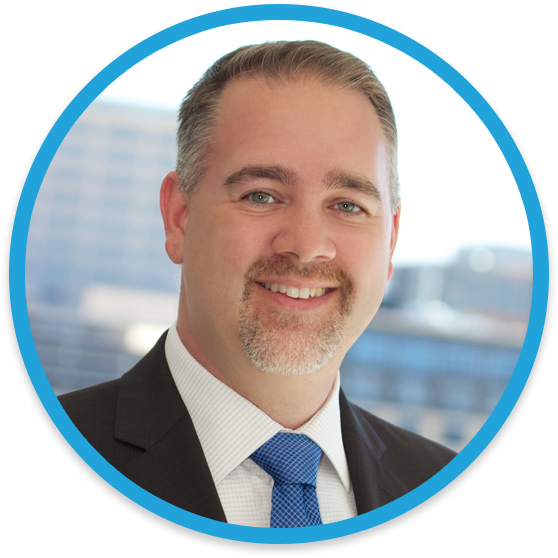 Joshua Haslett has more than two decades of experience helping customers improve business outcomes by applying leading-edge technology solutions including artificial intelligence, cloud architectures, mobile-first and IoT-enabled unified communications.
In his current role as Vice President of Strategic Innovations, Joshua is responsible for delivering cloud applications and services that enable companies to digitally transform their businesses, improving the customer experience.
Presentations
Our insightful presentations are designed to stir your curiosity about specific technologies and services that can help your organisation improve its business processes, customer service through the contact centre and underlying network infrastructure.
In each session, expert speakers will discuss real-world issues, offer practical solutions and answer your questions.
Explore the presentations in more detail below!
Mark Brill, Futurologist and Digital Expert
Beyond Mobile: Communications, AI and The Future
This keynote will take us on a journey looking at the impact of technology on communications from now into the near future and how we can plan for its future impact.
Josh Haslett, Group Director – Business, Mitel
Disrupted or Disruptor?
Mitel is helping organisations unlock the art of the possible for customer experience providing the opportunity to respond to customers more quickly and with better insight with Google AI.
Gregg Widdowson, Customer Engagement Solution Sales Leader, Avaya
What does a Truly Exceptional Customer Experience mean?
Why do so many organisations still battle to deliver an exceptional experience; and what do organisations need to do to get it right?
Maria McCann, Digital Experience Consultant
Deconstructing the Digital Employee experience
Learning from her time with ASOS, Spotify and other brands, Maria provides her top 10 lessons on how and how not to get the best out of employees when looking at the organisational wide digital offering.
Jonathan Sharp, Sales and Marketing Director, Britannic Technologies
Deconstructing Digital Transformation
The digital landscape is becoming ever more complex. Jonathan shares some of the many ways Britannic is helping organisations to build strategies and simplify the approach to transformation.
Morris Pentel - Chairman, Customer Experience Foundation
Show Some Emotion
Morris will be talking about a completely new approach to understanding emotions and making that actionable across everyone in an operation from the contact centre to the digital experience.
Tech Talks
Get fresh ideas directly from world-class partners on some of the hottest technologies that can make a difference to your business today.
Meet Ami

Louis Halpern, Chairman, Active OMG

Become one of the first to witness AI conversation. Meet Ami, a self-learning Conversational AI unlike any other! See her read, watch her type, listen to her talk and speak to Ami to discover how Conversational AI works! She acts as a sales agent and customer service representative. She learns from having real conversations with customers. Once set up on your website, Ami will complement the service capabilities of your contact centre team. She handles customer enquiries fast and accurately, and with every customer interaction, she will grow smarter. Now she not only reads, but she has a voice.
Business Process Automation

Edward Shropshire, Managing Director, Aquarium Software

Logical, flexible and configurable technology enabling systemisation of workflows and processes - providing the right information, at the right time to the right people, in the right way. This is what customers are looking for to enhance productivity, user and customer experience. Hear from Edward how businesses are transforming with digital business process management and easy to create decision tree process flows, which can integrate with CRMs, contact centres, IoT, AI, alerts and voice interfaces.
Unlock the Value of Voice

Pete Ellis, Chief Product Officer, Red Box

Hear some real-world examples of how to maximise the value of a voice data set by using it seamlessly with a range of business systems including best of breed CRM & analytics tools ready for analysis and reporting whist delivering valuable business outcomes such as improving the customer experience and employee engagement, influencing business strategy, increasing efficiencies and reducing operational costs.
Exciting Raffle Prizes (Free Prize Draw Entry)
By booking your Convergence Summit 2018 place* you will be gifted with a free Raffle Ticket and entry into the prize draw.
Prizes from previous years have included:
Experience Days
Exclusive Luxury Trips within the UK
High-value Electronic Goods, such as Ipads and Alexas
Driving Experiences at Mercedes-Benz World

*Raffle Tickets will be given upon registration / entry to the event (no cash alternative)
Full Motion and VR - Immersive Driving Simulator
Adrenaline pumping, lighting-fast, high-realism full motion racing simulators with VR integration, will be free for you to test your mettle.
Burn some rubber and earn poll position on our leaderboard, with prizes for the winner.
Driving a simulator requires focus,skill, and competitive spirit. Race against your colleagues, or peers - may the best person win!
Passenger Thrill Rides or Driving Experience
Enjoy the real-life adrenaline on the track on a passenger thrill ride with Mercedes-Benz professional  drivers.
If you are one of the lucky winners of a Driving Experience at Mercedes-Benz World you will face an hour of excitement and thrills as you learn from the professionals.
Don't forget your driving licence!
The experience includes adverse road conditions and obstacle avoidance, controlled braking and high-speed dynamic exercises on our Handling Circuits and low friction surfaces.
Why attend?
Together, we'll break through your digital transformation challenges, see how others have tackled innovation and change projects in their workplaces, and learn about the technologies, solutions and frameworks your business needs to change faster!
On the day, you'll get real change advice, hear customer stories, find out how to experiment (risk free)with new technology in your company, solve business problems with the Britannic community and walk away with a bag of insight to take technology from concept to implementation - fast!
Delegates
The Summit is known as a real hub for knowledge exchange between IT Directors and technology decision-makers! In the last 3 years it has also attracted a growing number of Customer Service Leaders, Digital Marketing Heads and Operations Directors!  
For a hit of extra productivity, bring along up to 2 of your senior colleagues who will travel your company's digital journey with you!
I attend Convergence Summit year after year because it is the ideal opportunity to catch up with Britannic and its strategic partners. I always find the conference an incredibly useful resource to find out about the latest tech innovations and trends in the telecoms world.
Don't just take our word for it though, watch the video to get a taste of what you can expect from a day out at Convergence Summit
You can also catch up with key presentations and TechTalk sessions from Convergence Summit 2017 with our On-Demand Experience.
Book your place at Convergence Summit 2018!
Get one step closer to Digital Transformation insights that others won't share.