The Perfect Platform for Business Growth
Effective communication for modern businesses is critical, but sometimes challenging with so much choice in the market. We know moving to the cloud is crucial for agility and to scale your business. Britannic and Avaya's cloud portfolio can help you to increase agility, whilst remaining resilient. Building the perfect platform for business development and growth.
Benefit from cutting edge UCaaS and CCaaS, from a cloud phone system to collaboration apps.
Avaya Cloud Your Way
Are you struggling to choose between public, private or a hybrid cloud model?
Developing, deploying and continually improving cloud services is something we're excellent at. With our discovery process, we take the time to get to know your business and systems.
It allows us to advise and design the best-fit cloud technology solutions for you and your situation. Simple.
Avaya Cloud is suitable for both midsize and enterprise level business communications. Providing a 360 view, from UC to contact centre.
Protect your Avaya investment by migrating to the cloud hassle free
Consistent and cost effective model
Support your business as it grows and develops
Scope and value add technologies from an award-winning Avaya partner
Deliverable through public, private or hybrid cloud
Cloud Phone System, UCaaS & CCaaS from Avaya
Avaya Cloud Office by RingCentral
Easy cloud communications. Avaya Cloud Office is a cloud phone system that works wherever and however you would like to. It combines calls, chat, meetings and information sharing.
Stay on task and easily talk with your team using Avaya unified communications. Avaya Cloud Office integrates with over 100 apps out of the box, like Salesforce, Microsoft Teams and Google.
Avaya OneCloud
Contact centres are changing. To deliver the ultimate value to your customers, you need to create an experience that will be remembered. Avaya OneCloud is powered by AI, connecting your customers and your employees with everything they need at the right time.
Introduce more self-service options, improve agent productivity and easily scale your business in the cloud dependant on demand.
Avaya Spaces
Connect your remote teams with Avaya Spaces. It's an all-in-one cloud application for meetings, chat, calls, sharing files and managing tasks.
It's perfect for working on the go, from home or in the office. Stay in the loop before, during and after the meeting has happened. With real-time notifications, you can address anything with ease and efficiency.
As a trusted Avaya partner for well over 20 years, we can give you access to the combined knowledge and experience of our in-house Avaya cloud experts.
You tap into our technical expertise as well as into deep insight. From cloud migration strategies and best practice, right through to the latest product developments within our Avaya ecosystem.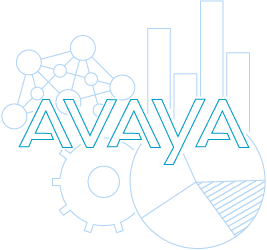 Successful Avaya Cloud Investments
Britannic is head and shoulders above the rest. Their solution already saved us money during Phase 1 of our transformation plan, continues to deliver good ROI, and has made ICT management easier for me.
Switching to Avaya's Cloud is Easy
Modernise Older Solutions
Seamless migration to the cloud. Avaya's extensive portfolio of IP Office, Aura UC and contact centre solutions are also natively supported by the Avaya cloud.
Built on an open architecture, users can embed, extend or customise their existing communications channels within any solution or app. Safe in the knowledge that their teams have the tools they need to engage and add value to customer interactions.
Broad Cloud Deployment Options
Private, public, hybrid. Whichever single solution or blend your business requires, we help you move away from multi-vendor management and complexity.
In Britannic you find a single cloud partner and MSP that empowers you have your cloud solution your way.
UCaaS & CCaaS Solutions
Built for every size of enterprise, Avaya's cloud supports your existing UC and contact centre applications and integrates effectively with business applications through open standards and APIs.
Cut through the noise and deploy as-a-service solutions fast!
Let's Share Some Ideas
Whether you have a question, want to book a Discovery Session, get a demo or would like to meet to talk some more – drop us a line! We're right here.